Amelita Lijek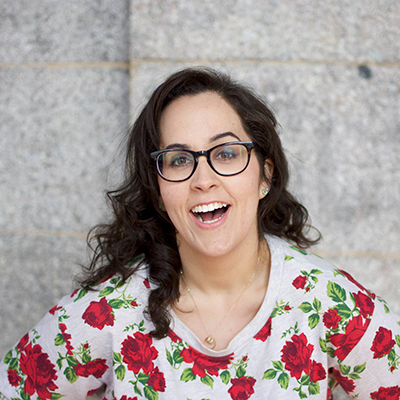 Bio
(Performer)
Amelita grew up in the suburbs of Boston and has been performing music since she was quite young, all the way back to when she was a mere three years old and would sing MUCH LOUDER than her older sister, even when it WASN'T her turn to stand on the kitchen chair and sing "Frère Jacques" after dinner.
But elementary, middle and high school took Amelita down a few notches, and by the time she graduated from NYU with a very niche degree in Music Business, humor had really taken front and center as her main personality trait and defense mechanism.
After NYU, Amelita floated around a bit, trying to go into "regular" acting, only to find out that she "did not like memorizing stuff." Luckily, she fell back on her old friend humor, and signed up for an improv class and never looked back!
Since then, Amelita has performed her own solo musical comedy act all across the country (2016 Out of Bounds Festival, 2016 New York Funny Songs Fest, 2017 North Carolina Comedy Arts Festival, Toronto's 2017 and 2018 420Fest, and the upcoming 2018 Charm City Comedy Festival and 2018 Philly Sketchfest), and has been on several indie teams, including her current musical improv team Xplōd (Instagram), who have a show monthly at The PIT. She is insanely thrilled and proud to be a part of The Magnet's Musical Megawatt and sincerely hopes literally everyone she knows or has ever met or made eye contact with comes to the shows.