Adam Campbell-Schmitt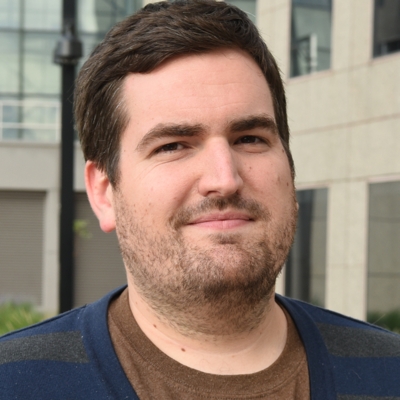 Bio
(Performer)
Adam Campbell-Schmitt is a performer and writer, originally hailing from Bend, Oregon.
Adam cut his comedy teeth doing improv in college, then moved to Los Angeles where he worked various entertainment industry jobs including writing jokes for comedians and a network sketch pilot while also studying improv and sketch at UCB, The Pack Theater and Second City. He directed, wrote for and occasionally acted in the long-running, news-based sketch show Top Story! Weekly at iO West, and created and starred in an adult-themed, one man musical show about Santa Claus. As a child he had a small role in Japanese made-for-TV movie in which a log was dropped on him.
Adam and his wife moved from L.A. to Brooklyn in 2015. He currently performs stand up and musical improv for the sheer joy of it all, and writes about food to make money. He is utterly thrilled to be a part of Musical Megawatt.