Russ Armstrong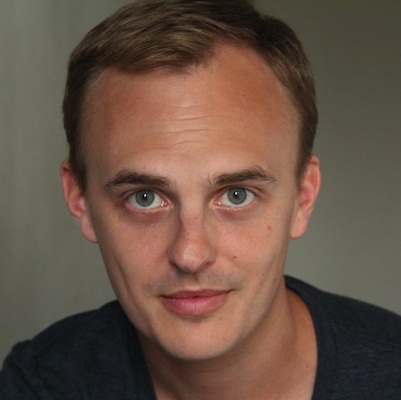 Bio
(Performer)
Russ Armstrong is a comedian in New York City.  Russ was recently selected as a 2013 New Face of Comedy for the Montreal Just for Laughs Festival.  Originally from Michigan and a graduate of Northwestern University, Russ began in Chicago at iO, The Second City and with Barrel of Monkeys before moving to Magnet and UCB in New York City.
 
He has written for Comedy Central's Night of Too Many Stars (Emmy Nomination) and FUSE's Billy on the Street and has written for and appeared in several pilots for Comedy Central and MTV.  Russ has appeared on NBC's 30 Rock, MTV's Failosophy, NPR's Studio360 and commercials for NY Lotto, La Quinta and lots more.  He performs live with Magnet Theater's Friday Night Sh*w (NY Magazine Critic's Pick) and co-stars in UCB's Guilty Bystanders (NY Times and Time Out Critic's Pick) among many others. 

Russ has performed in comedy festivals from Alabama to Edmonton and feels very lucky to get to teach, direct and perform with nice, funny people almost every day.
Past Shows
Herbstman and...
,
Jana & Lauren Presents
,
The Armando Diaz Experience
,
Macy's Fun Day Time
,
Whizbang
,
The Mayor
,
Sketch Sundays
,
The Director Series: The Weave
,
Wishes
,
Chicago Improv Festival Showcase
,
Playhouse
,
RIPE!
,
The Roundup
,
Gimme the Loot
,
To Be Continued...
,
The Friday Night Sh*w