Kelly Buttermore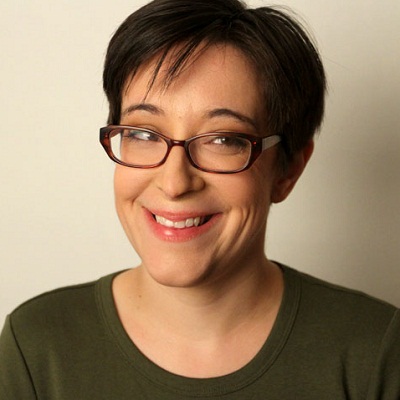 Bio
()
Kelly Buttermore has been performing improv and sketch comedy in New York since 2003, having trained at the Upright Citizens Brigade and the Magnet. She can currently be seen performing with Justin Peters in the appropriately named duo, From Justin to Kelly. The two now tour the country, having done shows in wonderful places like San Diego, Phoenix, Las Vegas, Providence, DC, and all across the great state of Wisconsin, and look forward to coming to a town near you very soon.

Kelly has also been a member of numerous resident ensembles at the Magnet since 2006, including, most recently, the house team Horses from 2011 to 2014. She has also written and performed numerous sketch revues and two autobiographical solo shows. She has coached, directed and taught improv for over three years, and has enjoyed every minute of it. Finally, she has two core beliefs in life: first, that improv makes the world a significantly better place, and second, that the worst thing you can put on TV is a monkey dressed up like a person.
Past Shows
Bonus Round
,
A Good Burger Christmas
,
From Justin to Kelly
,
From Justin to Kelly Ruin Joni Mitchell's Blue
,
Jana & Lauren Presents
,
Kelly & Kate
,
Lifetime Unoriginal Movies
,
CRUSHED: Improv Inspired by First Loves
,
E&T Live
,
The Director Series: The Butterfly Effect
,
Cat Show
,
Sketch Sundays
,
Ladies Night
,
The Best Of: Fish Reynolds
,
Best of: Fish Reynolds
,
We Might Just Kiss: A Female Improv Event
,
Ugh! A Magnet Valentine's Day Spectacular
,
Storytelling Mixer
,
A 54th Ward Christmas
,
Old School
,
To Be Continued...
,
The Roundup
,
The Boss