Grant Goldberg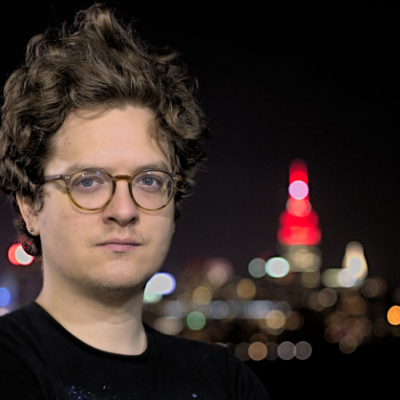 Bio
(Performer)
Grant Michael Goldberg is a writer and performer and future billionaire who really likes whales and other aquatic mammals. He has been performing on various stages since he was 5 when he played a canibalistic pumpkin in a production of Cinderella.
Grant began his career in comedy in High School when he was asked to perform for the faculty and staff but forgot how to play guitar and made jokes instead.
Originally from Texas, he came to the city to drop out of NYU and has since gone on to a successful career as a human parasite.
Grant is the creator and co-host of You Are Not Alone: An Uplifting Show About Depression and the creator and director of the RPG podcast.
He's also an audio engineer who helps create the Magnet Theater Podcast.
Grant has two degrees in music that he never uses, but hopes to use again someday once he's a famous film director and has a little free time.