Elana Fishbein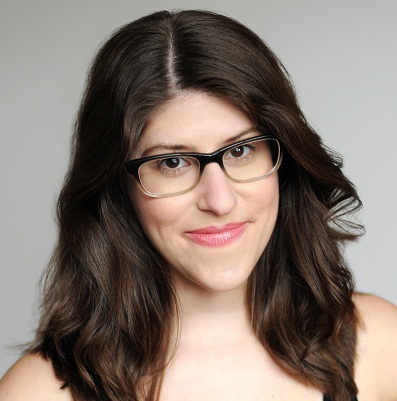 Bio
(Performer, Instructor)
Elana Fishbein is a performer and instructor at the Magnet Theater in New York City. She can be seen performing with her house team Ariana Grande, the Armando Diaz Experience, Magnet Theater TourCo, and her solo improv show, Pepita (Winner of Inspirado: the only improv competition in the world). She has been featured at the Boston, Charleston, Chicago, Eau Claire, Edmonton, Omaha, Philadelphia, and Women in Comedy Festivals. Her two-woman play, Sisters Three, was a New York Times Critics Pick.
Elana has written and performed for The Truth Podcast and appeared on BBC America's Almost Royal, Absolutely Mindy! on SiriusXM Radio, as well as in the original musical comedies Girl Camp and Nightfall on Miranga Island. She is a member of Story Pirates, a non-profit arts-in-education organization that takes stories written by kids and adapts them into hilarious sketches and songs. Elana is featured in the documentary short, LMAO, about the therapeutic potential of laughter and comedy.
Elana directs the Magnet Theater Youth Program and has taught improv for corporations, non-profits, and educational institutions all over the United States, Canada, Scandanavia, South Africa, and more. She also co-created two professional development workshop series for teachers: "Beyond Winging It: Improv in the Classroom" and "Play."
Elana earned her M.A. in Educational Theater from NYU and her B.A. in Drama from Vassar College. Her favorite succulent is jade.