Chrissie Gruebel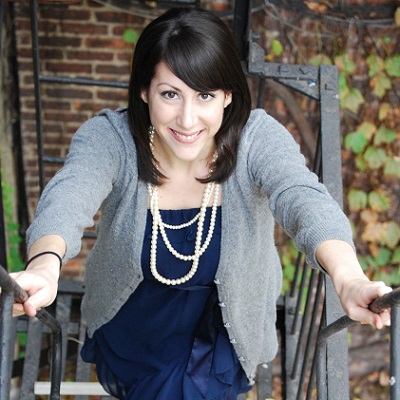 Bio
(Performer, Director, Guest Instructor, Promotions Staff)
Chrissie Gruebel is a writer, performer and musician from Long Island and will insist she doesn't have an accent until you agree with her. She's been studying and performing since 2009 at both the Magnet Theater and the Upright Citizens Brigade Theatre and feels really lucky to have had her path shaped by so many inspiring teachers and amazingly funny people.
Her longtime indie team The Mannequin Room has performed and taught workshops all around the world. You may have seen them headlining Harold Night at ImprovBoston, taking the stage at iO Chicago and The Friars Club in NYC, or on the road at festivals including the Copenhagen International Improv Festival, Providence Improv Festival, North Carolina Comedy Arts Festival, Del Close Marathon, and Chicago Improv Festival (as a Time Out Chicago Critic's Pick). They host Indie Cage Match every week at UCBT East.
She's a proud Story Pirate. You can hear her voice on an episode of The Truth podcast. Her writing has been featured on Reductress as well as several corporate Facebook accounts that shall remain nameless.
Past Shows
This Is An Improv Show
,
Hollywood Reboot
,
Coach Coach: Daddy/Son Dance
,
Diversity Jam
,
Whizbang
,
The Broadcast
,
Three's Company
,
The Coven
,
Magnet Sketch Terror Hour
,
This Is Not A Broadway Show: The Musical
,
Sex, Death & Krang
,
IRON HORSES: The Luckiest Sketch Show On The Face of the Earth
,
Works Cited
,
Metal Boy
,
The Forgers Guild
,
The Cast
,
Diversity Town Hall
,
The Circuit Reunion Show
,
Crisis: An Improvised Comic Book
,
The Director Series: The Cast
,
The Friday Night Sh*w