Chet Siegel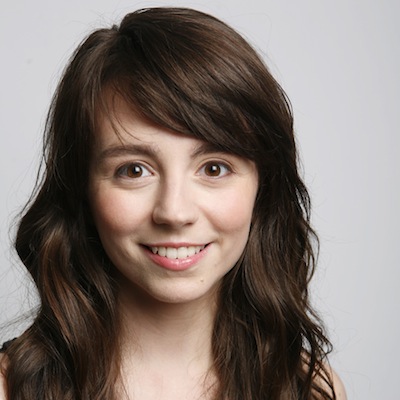 Bio
(Instructor, Performer)
Chet Siegel is a NYC based, West Virginia raised actress and comedian. She teaches improv and sketch at the Magnet and ran Magnet's sketch program from 2014 - 2016. She performs with Magnet Theater TourCo, UCB's veteran improv team, The Lawfirm, and UCB Maude Team, What Would Do. She also writes, produces, and performs in videos for UCB Comedy and Above Average with UCB digital team, Brinkman.
She has appeared on Search Party on TBS, and performed Off and Off-Off Broadway in productions, workshops, and readings for Ensemble Studio Theater, Primary Stages, Rattlestick, The Mint, New Georges, Rising Phoenix Rep, & more. You may have heard her voice on Studio 360, BBC Radio, The Truth, and some industrial insurance ads.
She studied acting at BADA, Sarah Lawrence, & Primary Stages; she studied improv and sketch at Magnet Theater, iO Chicago, & UCBT NY with Armando Diaz, Ed Herbstman, Joe Bill, James Eason, Rachel Hamilton, Joe Wengert, Neil Casey, & many more.
If you have a dog, please let her pet it. It will make her day.
Past Shows
Panera Bread: The Musical!
,
King Prawn Holdings: A Conglomerate In Crisis
,
Chewed Up
,
Whizbang
,
Character Bash
,
Molly's Guilt Free Comedy and Ice Cream Social
,
Diversity Town Hall
,
Our Canadian Friend
,
Extra Credit
,
Apt. 33
,
Bonus Round
,
Jana & Lauren Presents
,
The Pretty Fast Character Showcase
,
The Misses: HBO Sketch Show
,
The Misses: The Hits
,
Last Friday
,
The Director Series: The Kubler
,
Sketch Sunday
,
The Mayor
,
The Director Series: The Weave
,
The Weave
,
Chicago Improv Festival Showcase
,
The Chosen Ones
,
The Director Series: The Movie
,
Playhouse
,
:Kiss*Punch*Poem:
,
RIPE!
,
Good Morning, Ladies!
,
To Be Continued...
,
The Fall of Jack O?Lantern: and other Song Form Improvisations