Carolyn Malfa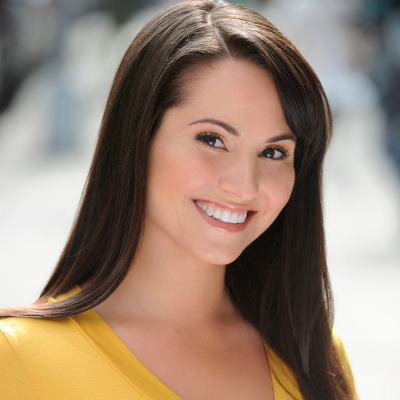 Bio
(Performer)
Carolyn Malfa is an energetic actor from a somewhat less crazy region of Florida (Tampa) currently working in theater, commercials, voiceover, & TV/film. Also a singer, dancer, and musician, she has performed in national tours, regional houses (PCLO, Weston Playhouse), and various NYC theaters (The Public Theater, New World Stages, Joe's Pub, The Signature Center). She ended up studying musical improv at the Magnet after doing a national tour of The Buddy Holly Story with one Ryan Dunkin, who was like "You'd probably like this" and she was like "k fine."
Before that magical seed was planted, Carolyn had studied improv extensively at the Upright Citizens Brigade, and graduated with honors from New York University Tisch School of the Arts with a BFA in Drama. Her NYU days were spent studying musical theater at CAP21 Conservatory, on-camera acting at Stonestreet Studios, and frozen yogurt self-service at everywhere imaginable.
Carolyn is also a member of indie team Dancefloor Makeout, which hosts Music @ QSIC monthly at Queens Secret Improv Club. She also fondly recalls her Magnet Circuit days playing with the cutthroat band of street rats that was Ruthless Efficiency.
When not pretending to be other people, Carolyn teaches group fitness classes at gyms all over NYC (see fitness website below if intrigued), struggles with crippling fantasy football anxiety, lives in denial of a Groupon Goods addiction, and plays original Pokemon on a Gameboy Advance during subway travel while today's youths look on confusedly. Wade through her thoughts at your leisure on Twitter- @CarolynMalfa