Anna Neu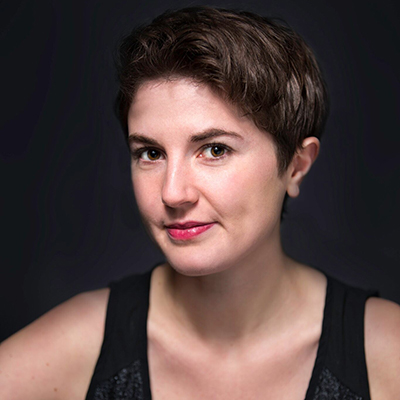 Bio
(Performer)
Anna Neu has coached circuit and team performance workshop teams through Magnet Theater and other indie groups since 2015. Current performer, voice over artist and comedy dance choreographer. Anna is a trained dancer of 15 years studying everything from ballet and modern, to hip hop and improvised dance. Anna took ballet exams, performance awards, and participated in a few competitions in dance as well as being a part of semi-professional ballet shows. With previous dance training traveling to London and New York to learn from professional choreographers. She studied at a two year acting conservatory and took weekly classes in movement and clown work. Anna's voice has been featured in several episodes of The Truth Podcast and a WNYC radio spot, and she has won a Moth Story Slam. An experienced improvisor, dancer and coach with a love of incorporating all those things when performing.
Past Shows
RAW EMOTION
,
Fact or Fiction
,
The Nightmare
,
First World Problems
,
The Setup
,
Character Bash
,
Fraternally Yours
,
Hello Laser Returns
,
Show Offs
,
Hello Laser
,
The Short Form Show
,
Swipe Right
,
Happily Ever After...
Classes Teaching