Good Bones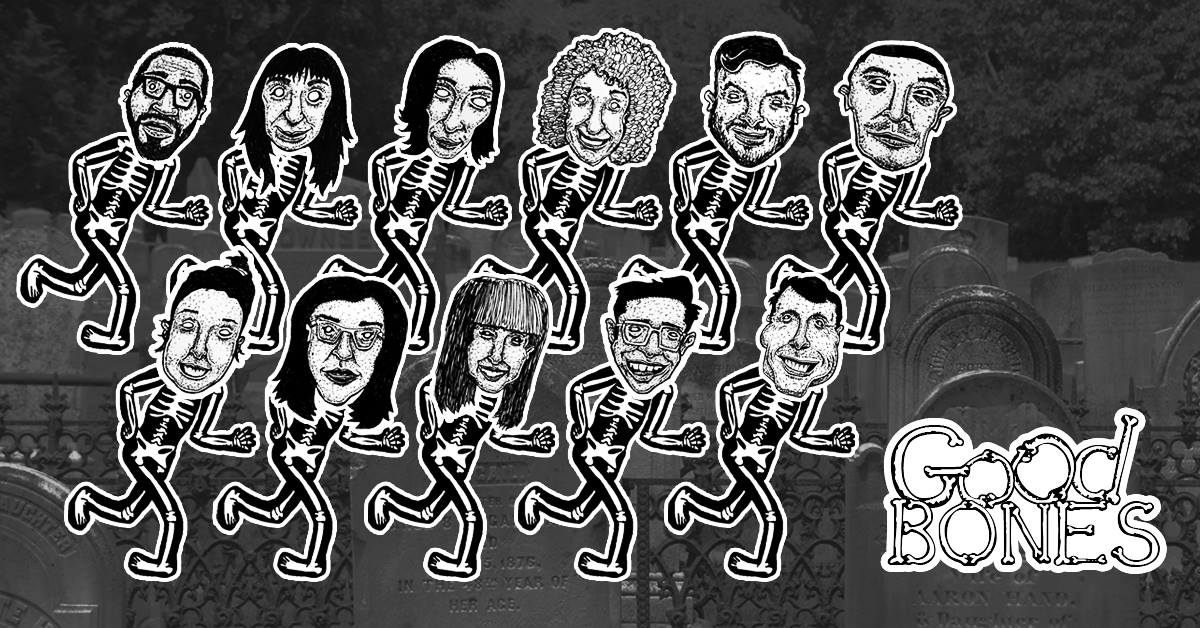 Description
Good Bones was a group of strangers that now call themselves friends (even though they still haven't gone out for hot pot together).
Members of Good Bones have participated in international improv festivals, New York Musical Festival, Chicago Sketch Fest, Toronto Sketch Fest, Boston Comedy Arts Festival, Moontower Comedy Festival, Ringers and Moxie. As well as several Triple Crown Basement shows around 2014.
Team members have also contributed to FLEXX Mag, Reductress, Daily Women in Comedy and the Weekly Humorist. Can be heard on approximately one billion podcasts including the Giant Beastcast, How 'Bout Now? and Polygon's A History of Fun. And can be seen in commercials for Zicam, Perdue, Giant Supermarket and Comedy Central.
Good Bones is directed by Nat Silverman.