x
Take a Class!
In-Person & Online Offerings
Browse Classes
(Tap Here)
Character Development with Robert Weinstein
Sign up
Check below
to see the full schedule for each session, see if your class skips a week for a holiday, and check out the date and time of your class show(s).
Class Description
---
Whether you're a precocious twelve-year old entering your first spelling bee in hopes of impressing a parent; or an independent twenty-three-year-old artist forced to live with a group of irresponsible thirty-two-year programmers, how your stories play out depend entirely on who you are as a person. This four-week class explores the role Character plays in building stories. Students will use written, verbal, and crafty exercises to learn how mood, motivation, personality, history, and habit drive the stories you want to tell.
Pre-Req: Storytelling Level One and Improv Level Two would be helpful.
---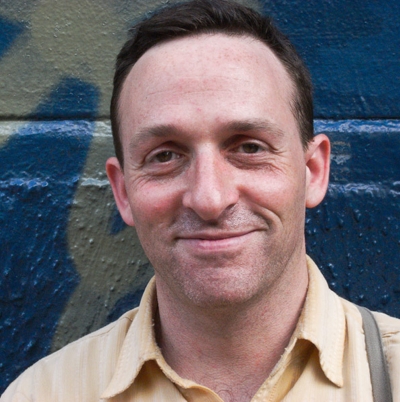 Robert Weinstein in an actor, writer, storyteller, and librarian who has worked as an intern, a tech, and a House Manager at the Magnet Theater. Before making his way up the Magnet chain, Robert studied acting and theater at the University of Kansas (Lawrence, KS), Ecole Internationale du Theatre Jacques Lecoq (Paris, France), Kiklos Teatro (Padova, Italy) and The Magnet Theater.
His plays, screenplays and essays have been featured in Narratively.com, Readers Digest, The Cherry Picking Festival, The Central Pennsylvania Theater & Dance Festival, The Melbourne Fringe Festival, The Royal Flush Film Festival, and in one Houghton Mifflin textbook that he is still waiting for a copy of. He has told stories in RISK!, (Mostly) True Things, Now You're Talking, Whatever Happened to the Nerds, The Nights our Lives, The Moth, and The Armando Diaz Experience - his favorite show in the entire world.
Robert lives in Brooklyn with his wife, daughter and cat. ​​
Full Session Schedule
---
Session Schedule*
Apr 26, 2021, 7:00pm - 9:00pm
at Zoom
(Instructor will send info)
May 3, 2021, 7:00pm - 9:00pm
at Zoom
(Instructor will send info)
May 10, 2021, 7:00pm - 9:00pm
at Zoom
(Instructor will send info)
May 17, 2021, 7:00pm - 9:00pm
at Zoom
(Instructor will send info)
This class does not have a show/performance