x
Take a Class!
All Virtual Offerings
Browse Classes
(Tap Here)

4 Week Improv Tune-up with Rachael Mason
Class Description
---
(for intermediate to advanced improvisors) Haven't done scene work in a while? Forgot how to improvise from the neck down? Curious to see how comedy plays on the zoomzes? This class will help you find your old joy and make it new again! In 4 weeks Rachael will cover everything from initiations, character, object work, and scene work to help you shake off the dust, get you out of your rut and do good work. Heavy on notes but stacked with fun all while helping you rediscover your art and work on individual goals. Class will meet for 2 hours, once a week, for 4 weeks.
---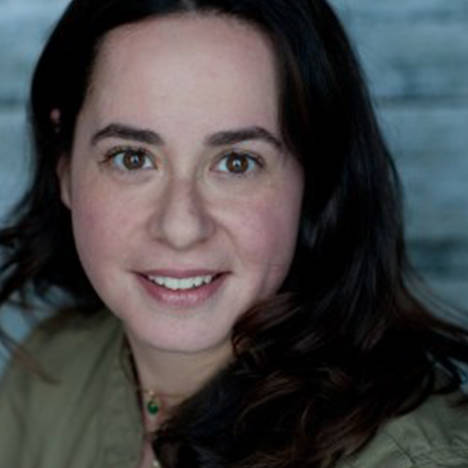 Rachael Mason began her career in improvisation at Skidmore College, home of the National College Comedy Festival, with the Ad-Liberal Artists. After graduating with a degree in English Literature, concentrating on Shakespearean Studies, she moved to Chicago to study improv comedy with Del Close. She was the head of Advanced Improvisation Program for The Second City where she created the Scenic Improv and Dramatic Improv programs as well as The History of Satire Series for The Second City Training Center. She has performed musical improv with Baby Wants Candy at The Edinburgh Fringe Festival, directed and performed at The Annoyance, played with The Hot Karl at ComedySportz, and had almost every job at iO (where she was also Training Center Director for 8 years), then saw the world with The Second City National Touring Company and even improvised in The Second City Improv All-Stars at The Up Comedy Club. Currently Rachael is teaching in the MFA program at DePaul and in the Comedy Studies Program at Columbia College. She is most happy when she is working with her comedy wife Susan Messing in (Second City's first resident improv show) The Boys ... and/or teaching improv.
Full Session Schedule
---
Session Schedule*
Feb 18, 2021, 7:00pm - 9:00pm
at Zoom
(Instructor will send info)
Feb 25, 2021, 7:00pm - 9:00pm
at Zoom
(Instructor will send info)
Mar 4, 2021, 7:00pm - 9:00pm
at Zoom
(Instructor will send info)
Mar 11, 2021, 7:00pm - 9:00pm
at Zoom
(Instructor will send info)
Show Schedule*
This class does not include a performance.