x
Take a Class!
In-Person & Online Offerings
Browse Classes
(Tap Here)

Improv Level Two (in-person) with Jamie Rivera
Sign up
Class Days: Mondays 6pm - 8pm (in-person)
Begins: Sep 12, 2022
Ends: Nov 7, 2022
Price:
$299
Check below
to see the full schedule for each session, see if your class skips a week for a holiday, and check out the date and time of your class show(s).
Class Description
---
Level 2 continues your study of scene work. You will learn how to choose and maintain a strong point of view, how to play more developed characters, and how to sustain longer scenes. You will then explore the next set of skills which include doing call backs and playing second and third beats. After this class you'll be able to take on most long forms.
---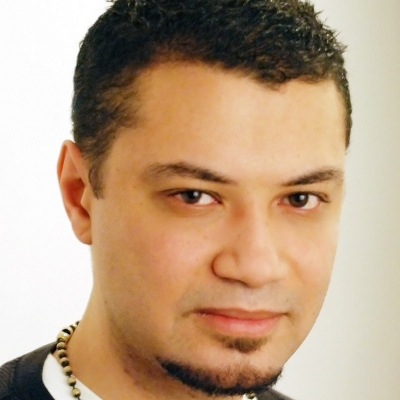 Jamie Rivera is a performer, writer, and director residing in Queens, New York and has been studying comedy since the year 2000. In 2011, he performed aboard the NCL Star with The Second City while cruising up and down the Alaskan coast. Currently, Jamie performs regularly with long running ensemble, Junior Varsity, as well as The Armando Diaz Experience at Magnet Theater. He's also directed shows such as Starship and The Nominated as well as house teams, Call Tokyo and The Flood, and teaches workshops on improvisation. After taping an appearance on The Colbert Report, Stephen Colbert said to him, "You are the unsung hero of this sketch." Perhaps one day, Jamie will become a sung hero.
Full Session Schedule
---
Session Schedule*
Sep 12, 2022, 6:00pm - 8:00pm
at Michael Howard Studios - Studio 2
(152 W. 25th Street, 10th fl)
Sep 19, 2022, 6:00pm - 8:00pm
at Michael Howard Studios - Studio 2
(152 W. 25th Street, 10th fl)
Oct 3, 2022, 6:00pm - 8:00pm
at Michael Howard Studios - Studio 2
(152 W. 25th Street, 10th fl)
Oct 10, 2022, 6:00pm - 8:00pm
at Michael Howard Studios - Studio 2
(152 W. 25th Street, 10th fl)
Oct 17, 2022, 6:00pm - 8:00pm
at Michael Howard Studios - Studio 2
(152 W. 25th Street, 10th fl)
Oct 24, 2022, 6:00pm - 8:00pm
at Michael Howard Studios - Studio 2
(152 W. 25th Street, 10th fl)
Oct 31, 2022, 6:00pm - 8:00pm
at Michael Howard Studios - Studio 2
(152 W. 25th Street, 10th fl)
Nov 7, 2022, 6:00pm - 8:00pm
at Michael Howard Studios - Studio 2
(152 W. 25th Street, 10th fl)
Show Schedule*
Nov 13, 2022, 6:00 PM
at Magnet Theater
(254 W. 29th Street)
*scheduling subject to change