x
Take a Class!
All Virtual Offerings
Browse Classes
(Tap Here)

Improv Level Two with Nick Kanellis
Class Description
---
Level 2 continues your study of scene work. You will learn how to choose and maintain a strong point of view, how to play more developed characters, and how to sustain longer scenes. You will then explore the next set of skills which include doing call backs and playing second and third beats. After this class you'll be able to take on most long forms.
---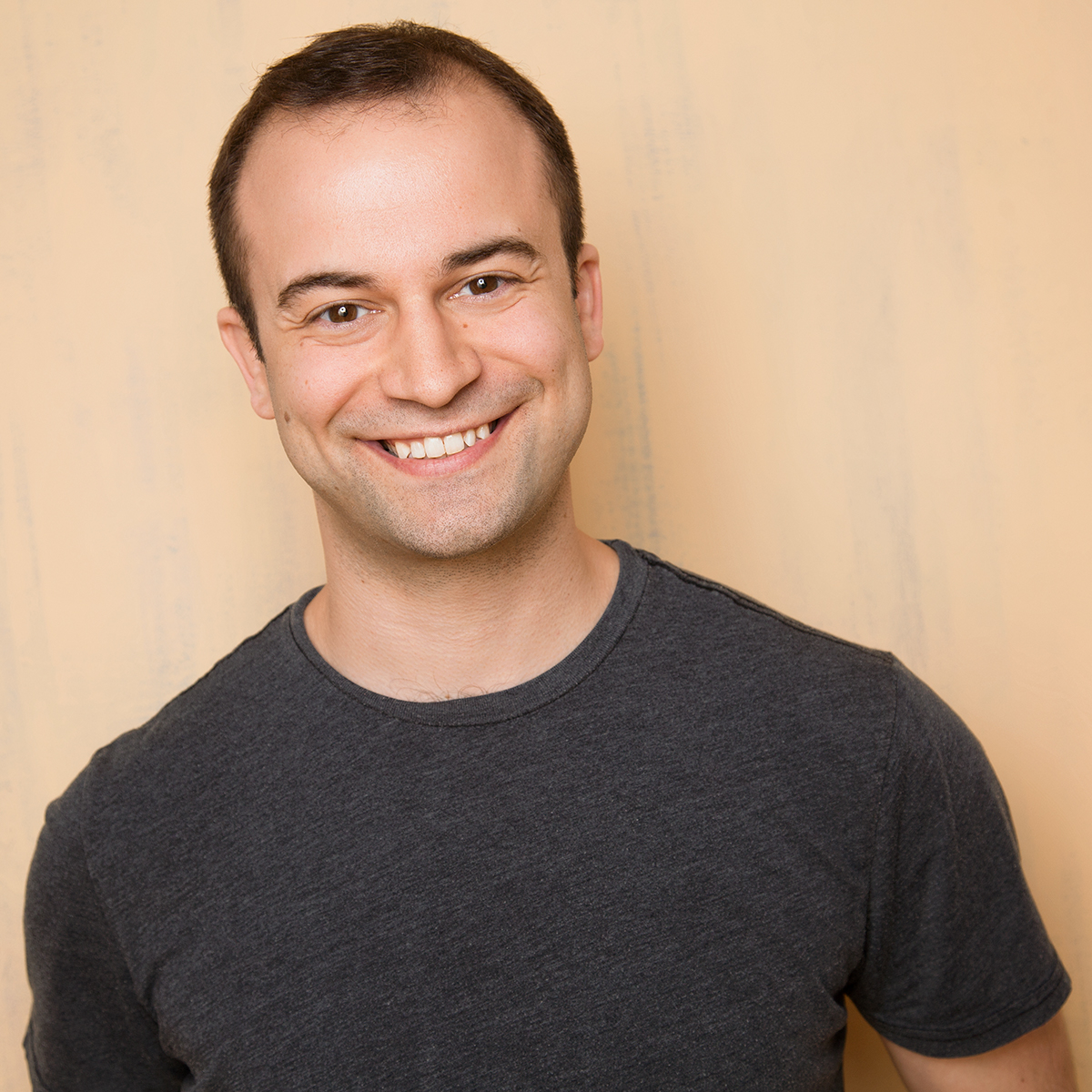 Nick Kanellis is an instructor, performer, and coach at the Magnet Theater. He was born and raised in Iowa City and began his theater and improv training at Northwestern University.
Nick spends a lot of his time working as a motion capture actor for 321Launch/Charlex, where he dons a spandex suit covered in reflective balls to do the movements for animated characters. He also works as an Improv/Theater/Creative Writing instructor with the Story Pirates and at the Calhoun School.
You can watch Nick do improv on Saturdays with his duo Trike (New York Times Critics Pick, Time Out New York Critics Pick, Splitsider Guide to Comedy-Best Weekly Shows) which the New York Times calls "reliably one of the best improv performances in the city."
You can watch Nick on your computer or television in Commercials for Pur Water, Pace Salsa, and more.
Fun Facts: Nick is a two time New Yorker Caption Contest winner, a National Champion in Humorous Interpretation for the National Forensic League, and was Homecoming King at Northwestern University.
Full Session Schedule
---
Session Schedule*
Mar 6, 2021, 1:00pm - 3:00pm
at Zoom
(Instructor will send info)
Mar 13, 2021, 1:00pm - 3:00pm
at Zoom
(Instructor will send info)
Mar 20, 2021, 1:00pm - 3:00pm
at Zoom
(Instructor will send info)
Mar 27, 2021, 1:00pm - 3:00pm
at Zoom
(Instructor will send info)
Apr 3, 2021, 1:00pm - 3:00pm
at Zoom
(Instructor will send info)
Apr 10, 2021, 1:00pm - 3:00pm
at Zoom
(Instructor will send info)
Show Schedule*
#1 - Apr 17, 2021, 1:00 PM
at Zoom (Instructor will send info)
*scheduling subject to change