x
Take a Class!
All Virtual Offerings
Improv Classes
Electives
Improv Conservatory
Musical Improv
Writing / Sketch
Storytelling
All (Improv, Sketch, Electives)
Application Classes
Festival Applications
Browse Classes
(Tap Here)

Level Three: The Harold with Ross Taylor
FULL...
(Full, click button above for Wait List information)
Class Days: Wednesdays 6:30pm - 9:30pm (ET)
Begins: Oct 28, 2020
Ends: Dec 16, 2020
View show schedule below
Price:
$399
Check below
to see the full schedule for each session, see if your class skips a week for a holiday, and check out the date and time of your class show(s).
Class Description
---
With the first two levels under your belt, it's time to focus on Harold, the original long form structure that changed the history of performance improvisation. Harold is popular for good reason - it's fun, relatively simple to learn, infinitely deep, and very satisfying for performers and audiences. Students will master the components of this dynamic long form, and get to perform a Harold in their class graduation show.
---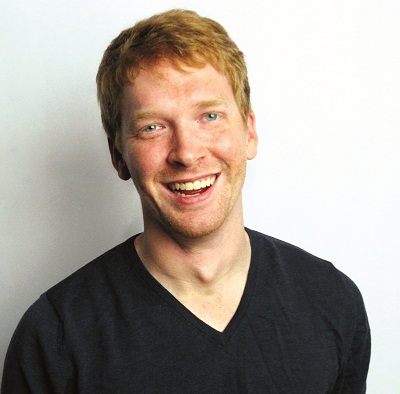 Ross Taylor is an actor, writer and musician living in Chicago. He is originally from St. James, Missouri and favorite Second City credits include performing at the Kennedy Center and understudying for the e.t.c. and National Touring Company. Before moving to Chicago, Ross spent seven years in New York City, performing and teaching regularly at Magnet Theater. He majored in Theater at the University of Missouri.
Full Session Schedule
---
Session Schedule*
Oct 28, 2020, 6:30pm - 9:30pm
at Zoom (Instructor will send info)
(cyberspace)
Nov 4, 2020, 6:30pm - 9:30pm
at Zoom (Instructor will send info)
(cyberspace)
Nov 11, 2020, 6:30pm - 9:30pm
at Zoom (Instructor will send info)
(cyberspace)
Nov 18, 2020, 6:30pm - 9:30pm
at Zoom (Instructor will send info)
(cyberspace)
Nov 25, 2020, 6:30pm - 9:30pm
at Zoom (Instructor will send info)
(cyberspace)
Dec 2, 2020, 6:30pm - 9:30pm
at Zoom (Instructor will send info)
(cyberspace)
Dec 9, 2020, 6:30pm - 9:30pm
at Zoom (Instructor will send info)
(cyberspace)
Dec 16, 2020, 6:30pm - 9:30pm
at Zoom (Instructor will send info)
(cyberspace)
Show Schedule*
#1 - Dec 18, 2020, 7:00 PM
at Zoom (Instructor will send info) (cyberspace)
*scheduling subject to change