x
Take a Class!
In-Person & Online Offerings
Browse Classes
(Tap Here)

Improv Level One (in-person) with Rick Andrews
Full...
Check below
to see the full schedule for each session, see if your class skips a week for a holiday, and check out the date and time of your class show(s).
Class Description
---
From day one you will jump into a series of fun warm ups and games designed to ease you into improv. Before you know it you will be playing scenes and learning how to heighten and explore your ideas. As the class progresses you will learn how to do 2 person scenes, group scenes, group games and how to deliver simple monologues. The class is all about fun and support. Whether you are a beginner who has never improvised or someone who has improv experience, you will learn strong fundamentals that will build your confidence, improve speaking skills and foster spontaneity
---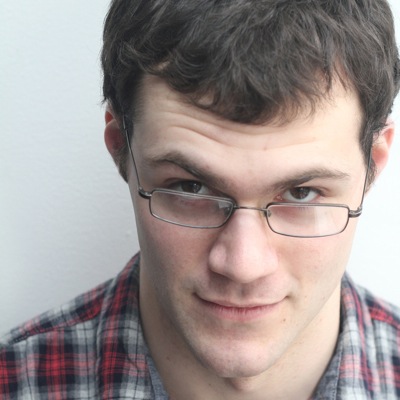 Rick Andrews is a teacher and performer at The Magnet Theater, and has been studying, performing, and teaching improvisation since 1999. He began improvising with Improv Boston, and continued with a stint in Saint Louis, MO. He has been fortunate to learn from many improv greats, including Armando Diaz, Ed Herbstman, Joe Bill, Mark Sutton, Amy Poehler, Ian Roberts, Will Luera, Jill Bernard, and more.
Rick has taught workshops at improv festivals across the country, including the Boston Improv Festival, Baltimore Improv Festival, Black Box Atlanta, and many more. He co-produces Duofest, an annual festival of improv duos in Philly, PA. He has taught improvisation to people as old as 75 and as young as 6, and has done workshops for production companies and zoos alike.
He enjoys running, putting words on pages, thinking about the brain, and he loves improv more than anything.
Full Session Schedule
---
Session Schedule*
Jan 4, 2023, 8:00pm - 10:00pm
at Michael Howard Studios - Studio 1
(152 W. 25th Street, 10th fl)
Jan 11, 2023, 8:00pm - 10:00pm
at Michael Howard Studios - Studio 1
(152 W. 25th Street, 10th fl)
Jan 18, 2023, 8:00pm - 10:00pm
at Michael Howard Studios - Studio 1
(152 W. 25th Street, 10th fl)
Jan 25, 2023, 8:00pm - 10:00pm
at Michael Howard Studios - Studio 1
(152 W. 25th Street, 10th fl)
Feb 1, 2023, 8:00pm - 10:00pm
at Michael Howard Studios - Studio 1
(152 W. 25th Street, 10th fl)
Feb 8, 2023, 8:00pm - 10:00pm
at Michael Howard Studios - Studio 1
(152 W. 25th Street, 10th fl)
Feb 15, 2023, 8:00pm - 10:00pm
at Michael Howard Studios - Studio 1
(152 W. 25th Street, 10th fl)
Feb 22, 2023, 8:00pm - 10:00pm
at Michael Howard Studios - Studio 1
(152 W. 25th Street, 10th fl)
Show Schedule*
Feb 25, 2023, 3:00 PM
at Magnet Theater
(254 W. 29th Street)
*scheduling subject to change