x
Take a Class!
In-Person & Online Offerings
Browse Classes
(Tap Here)

Improv Level One with Megan Gray
Full...
Check below
to see the full schedule for each session, see if your class skips a week for a holiday, and check out the date and time of your class show(s).
Class Description
---
From day one you will jump into a series of fun warm ups and games designed to ease you into improv. Before you know it you will be playing scenes and learning how to heighten and explore your ideas. As the class progresses you will learn how to do 2 person scenes, group scenes, group games and how to deliver simple monologues. The class is all about fun and support. Whether you are a beginner who has never improvised or someone who has improv experience, you will learn strong fundamentals that will build your confidence, improve speaking skills and foster spontaneity
---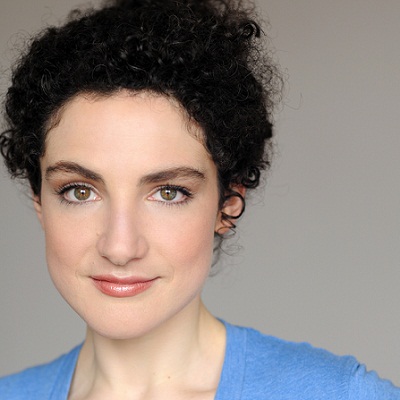 Megan is the former Artistic Director of the Magnet Theater, a writer, performer and native New Yorker. She has performed with Second City aboard the NCL Gem and was a member of Magnet's longest running resident team "Junior Varsity." She can be seen in such notable shows as "The Armando Diaz Experience" and "The Cast" (read this NY Times article about "The Cast"). Megan also produces and hosts the monthly all-women and non-binary improv show "Hearts & Stars."
In addition to teaching Level One, Level Four: Busy Town and electives, Megan has taught improvisation at C.W. Post University, Brookdale Community College, Fairfield University, Columbia Business School and festivals and companies around the country, including work with children and seniors. She has studied improv at the Magnet and the UCB Theatre with Armando Diaz, Kevin Dorff, Christina Gausas, Dave Pasquesi, TJ Jagodowski, Jean Villepique, Joe Bill, Dave Razowsky and many others.
Megan graduated with a degree in Dramatic Writing from NYU's Tisch School of the Arts and has written for Reductress, MTV2 and Comedy Central online. She has appeared on "Broad City," "Late Night With Jimmy Fallon" and "Late Show With David Letterman." In her spare time, she travels the world performing and teaching improv with Magnet Theater's Touring Company and teaches yoga. In conclusion, you're all doing great.
Full Session Schedule
---
Session Schedule*
Mar 15, 2021, 8:00pm - 10:00pm
at Zoom
(Instructor will send info)
Mar 22, 2021, 8:00pm - 10:00pm
at Zoom
(Instructor will send info)
Apr 5, 2021, 8:00pm - 10:00pm
at Zoom
(Instructor will send info)
Apr 12, 2021, 8:00pm - 10:00pm
at Zoom
(Instructor will send info)
Apr 19, 2021, 8:00pm - 10:00pm
at Zoom
(Instructor will send info)
Apr 26, 2021, 8:00pm - 10:00pm
at Zoom
(Instructor will send info)
Show Schedule*
May 3, 2021, 8:00 PM
at Zoom
(Instructor will send info)
*scheduling subject to change