x
Take a Class!
In-Person & Online Offerings
Browse Classes
(Tap Here)
Squeezing Comedy from Improv with Kevin McDonald
Class Description
---
Join Kevin McDonald of the Kids in the Hall for a 4 hour workshop to improve your acting and writing skills. In a group of 16 actors you will learn how to write comedy through performance, and use improv as a writing tool. By the end of the workshop you will be able to write sketches through improv. The workshop will warm up with improv games to help sharpen storytelling skills, and evolve until students are doing their own improvised scenes in small groups. You will then take these improvised scenes, work on them and make them into full comedy sketches. Kevin will go from group to group, helping and guiding with the "writing" of each scene. Each group will then have the opportunity to present their sketch. After getting notes, revising and presenting the scenes again, the workshop will end with the groups going away and actually finalizing their scenes. The now fully written scenes will be performed one last time for everyone. This workshop will improve your acting and writing skills, and will teach you how both skills work in unison to create great scenes and hilarious comedy. And if prompted, Kevin will tell lots of stories about the Kids in the Hall.
---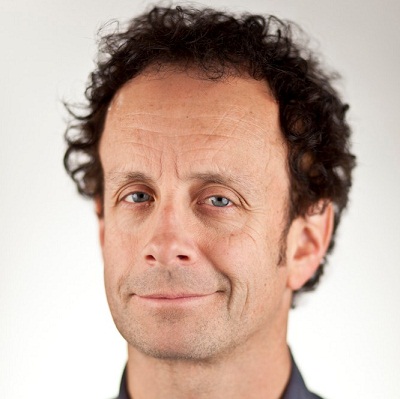 Comedian, actor, writer and director Kevin McDonald founded "The Kids in the Hall" with friend Dave Foley, after they met in Toronto at Second City, and the television series ran from 1988-1995. In the troupe's television series and stage shows, he portrays several popular recurring characters, such as the King of Empty Promises, Sir Simon Milligan, and Jerry Sizzler. McDonald went on to appear in a variety of films including Boy Meets Girl, Lilo & Stitch, Lilo & Stitch: The Series, and Epic Movie. On television, he has appeared on The Martin Short Show, Ellen, That '70s Show, Seinfeld, Friends, NewsRadio, MADtv, Arrested Development, and Corner Gas. McDonald has also done voice work for various animated series, including Nickelodeon's Invader Zim, The Angry Beavers, Catscratch, and Clerks: The Animated Series. He also played an imaginary friend named Ivan in the episode Sight For Sore Eyes on Foster's Home for Imaginary Friends, appeared in the music video for "Roses" by Outkast, and made an appearance in Tim and Eric's Awesome Show.
In 2006 McDonald hosted a CBC Television special, featuring several of Canada's best-known sketch comedy troupes. "Sketch with Kevin McDonald" won a Canadian Comedy Award (Best Taped Live Performance - The Minnesota Wrecking Crew). He was recently at the Just for Laughs Festival with the reunion of Kids in the Hall, and also with his show "Hammy and the Kids" with Craig Northey, based on his two dysfunctional families, his father ("Hammy") and the Kids in the Hall, as well as "Death Comes to Town" on CBC.
Full Session Schedule
---
Session Schedule*
Aug 26, 2023, 12:00pm - 4:00pm
at Magnet Theater
(254 W. 29th Street)
This class does not have a show/performance