x
Take a Class!
In-Person & Online Offerings
Browse Classes
(Tap Here)
Performing With Confidence (In-Person) with Aaron Gold
Sign up
Class Days: Saturday 12pm - 3pm (In-Person)
Begins: Feb 5, 2022
Ends: Feb 5, 2022
Price:
Pay What You Can
Class Description
---
Performing improv can be quite scary! Every player has had these thoughts at one point or another: What happens if I mess up? Am I overthinking this right now? Oh no, I blanked out and missed the last 10 seconds somebody help!!!!
BUT being onstage with absolutely nothing in your brain is a gift because you already have the ultimate secret weapon: Yourself. In this workshop, we'll focus on ways to build confidence in performance--and in life--by re-enforcing that you already have everything you need to be a dynamic and engaging artist. Prerequisite Improv Level 2 or Musical 1.
---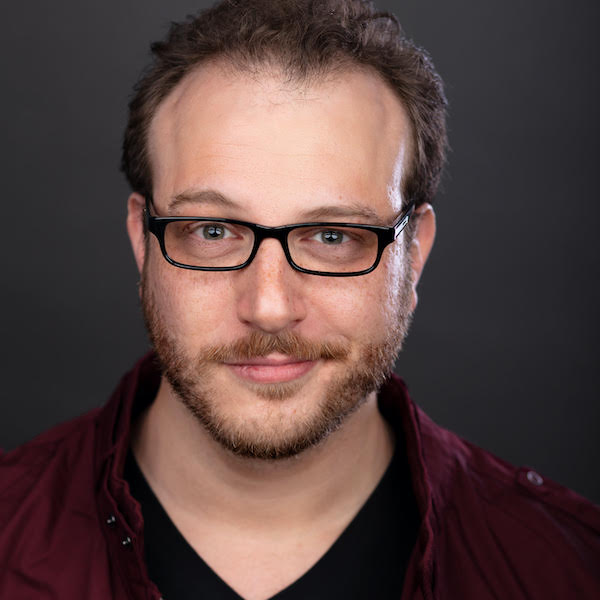 After stepping onto an improv stage in high school, Aaron never looked back. Hailing from upstate New York, Aaron has trained at the Magnet and Upright Citizens Brigade theaters, studying under Bobby Moynihan, Jordan Klepper, Peter McNerney, Shannon O'Neil, Louis Kornfeld, Megan Gray, Rick Andrews, Anthony Atamanuik, and Michael Delaney, to name a few.
Aaron can currently be seen hosting and performing his monthly show, You Are Not Alone: An Uplifting Show About Depression, as well as on various commercials and animated shows on TV. Aaron also plays on a musical DnD podcast with several other Magnet performers called, Bad Guys & B-Sides
Full Session Schedule
---
Session Schedule*
Feb 5, 2022, 12:00pm - 3:00pm
at TBA
(TBA)
Show Schedule*
This class does not include a performance.