x
Take a Class!
In-Person & Online Offerings
Browse Classes
(Tap Here)
Improvised Hallmark Movie and Other Holiday Tales! (In-Person) with Nikita Burdein
Sign up
Check below
to see the full schedule for each session, see if your class skips a week for a holiday, and check out the date and time of your class show(s).
Class Description
---
Holiday stories are the best! Families getting together! Miracles Happening at the Last Minute! Talking Snowmen and Dancing Turkeys! In this 3 week improv workshop, we're going to learn how to create full rich Holiday Narratives, right on the spot, in a group setting! We will break down the components of dynamic and engaging stories including Underdog Heroes! Dastardly Villains! Wacky Sidekicks! Suspense, Conflict, and of course, Happy Holiday Endings! And a lot of Holiday Cheer! Prerequisite: Improv Level 2 or equivalent
---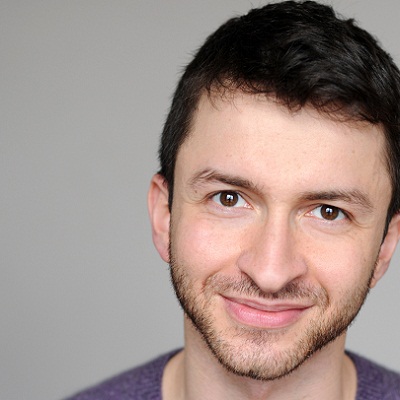 Born in the USSR, Raised in Chicago, and now in NYC, Nikita is an improviser, filmmaker, and writer of film, tv, and theater.
He has trained at the Magnet Theater and Upright Citizens Brigade since 2011 and performs weekly with Magnet house teams Wonderland (musical improv), Bodywork (non-musical improv) and Premiere (musical improv). He also performs with UCBT Lloyd Team seventeen, indy darlings Fancy Man, and Karaoke based musical improv with Happy Karaoke Fun Time.
Full Session Schedule
---
Session Schedule*
Dec 4, 2021, 12:00pm - 3:00pm
at Magnet Theater
(254 W. 29th Street btwn 7th/8th)
Dec 11, 2021, 12:00pm - 3:00pm
at Magnet Theater
(254 W. 29th Street btwn 7th/8th)
Dec 18, 2021, 12:00pm - 3:00pm
at Magnet Theater
(254 W. 29th Street btwn 7th/8th)
Show Schedule*
#1 - Feb 19, 2022, 5:00 PM
at Magnet Theater (254 W. 29th Street btwn 7th/8th)
*scheduling subject to change