x
Take a Class!
In-Person & Online Offerings
Browse Classes
(Tap Here)

Deep Dive Improv with Rachel Hamilton
Full...
Check below
to see the full schedule for each session, see if your class skips a week for a holiday, and check out the date and time of your class show(s).
Class Description
---
In this class you will practice drilling down to the three most important elements of any great improv scene, the relationships, the environment and the specifics. We will do slow, patient, luxurious scenes that give you the space to really stretch out and explore your discoveries. Deepen your dive into each moment and watch your scenes bloom! Prerequisite: Magnet Improv Level 3 or equivalent
---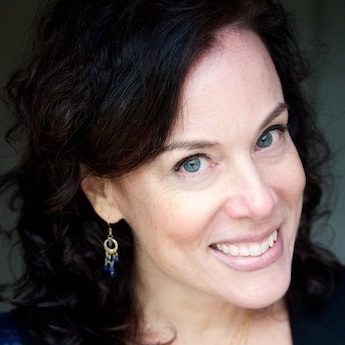 Rachel is an actor, improviser, teacher, writer and director living in New York City. Rachel has a degree in Theater from Northwestern University, where she began her love affair with Improv. Having been cast in the company of Second City, Chicago, Rachel took the suggestion of one of her mentors, Mr. Martin deMaat and gave teaching a try. Fifteen years later she is still at it, and loving it more and more with each passing year. Rachel considers it is an honor to introduce people to this magical art form and believes strongly that the basic tenets of Improv also make for a rich and wonderful approach to life. Come to Magnet and play with us!
Teaching Credits: Second City, Chicago, Second City LA, Syracuse University, Michael Howard Studios, Magnet Theater as well as numerous corporate training gigs.
Some Recent Performance Credits Include: Magnet Theater: Tiny Spectacular, Sleep Over, UCB; Assscat, Hamiltonia (Rachel?s one-woman show), NBC: 30 Rock, The Conan O?Brien Show, Film; Spring Breakdown, I Hate Valentines Day, Internet; Onion Video, and the upcoming, Chaos Theory.
Full Session Schedule
---
Session Schedule*
Apr 19, 2021, 7:00pm - 9:00pm
at Zoom
(Instructor will send info)
May 3, 2021, 7:00pm - 9:00pm
at Zoom
(Instructor will send info)
May 10, 2021, 7:00pm - 9:00pm
at Zoom
(Instructor will send info)
May 17, 2021, 7:00pm - 9:00pm
at Zoom
(Instructor will send info)
This class does not have a show/performance