x
Take a Class!
All Virtual Offerings
Browse Classes
(Tap Here)

Dynamic Duos with Armando Diaz
FULL...
(Full, click button above for Wait List information)
Class Days: Tuesdays 7pm - 9pm ET
Begins: Apr 20, 2021
Ends: May 11, 2021
View show schedule below
Price:
$149
Check below
to see the full schedule for each session, see if your class skips a week for a holiday, and check out the date and time of your class show(s).
Class Description
---
This class is all about two-person improv. Whether you have been performing with a partner for a while or are interested in forming an improv duo with a friend, you will learn everything you need to know to become a Dynamic Duo. Learn how to make stronger and bolder choices, create intimacy with your partner, develop structure, and get help finding your Duos own individual form or style. 5 pairs only- 10 people total. You must make sure both partners can make all of the class dates before registering. 4 weeks. Prerequisite: Level One or equivalent.
---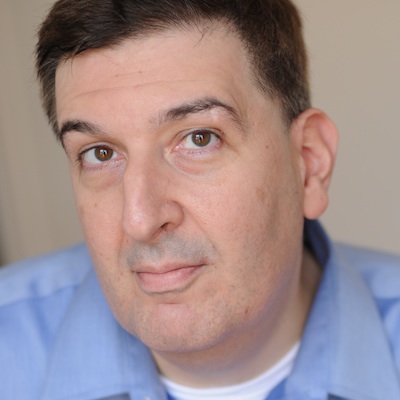 Armando is widely regarded as one of the best improv teachers in New York City and beyond. His list of teaching credits is a long one: the ImprovOlympic Theater, Victory Gardens Theater, The Upright Citizens Brigade Theater, NYU and Michael Howard Studios. He has trained dozens of actors who have performed or written for Saturday Night Live, Late Night with Conan O'Brien, Mad TV, and The Daily Show.
A Chicago native, Armando studied improv under Del Close at the ImprovOlympic, Mick Napier at the Annoyance, and graduated from the Second City Conservatory. He performed in and helped create one of the most popular improvised longforms in Chicago, "The Armando Diaz Experience...." For the last decade, "the Armando" has been performed weekly in Chicago, and is now taught and performed in many other cities including Los Angeles and New York.
In addition to writing and producing short films, Armando wrote sketches for the show Upright Citizens Brigade on Comedy Central, and has performed on Late Night with Conan O'Brien.
Full Session Schedule
---
Session Schedule*
Apr 20, 2021, 7:00pm - 9:00pm
at Zoom
(Instructor will send info)
Apr 27, 2021, 7:00pm - 9:00pm
at Zoom
(Instructor will send info)
May 4, 2021, 7:00pm - 9:00pm
at Zoom
(Instructor will send info)
May 11, 2021, 7:00pm - 9:00pm
at Zoom
(Instructor will send info)
Show Schedule*
#1 - May 18, 2021, 7:00 PM
at Zoom (Instructor will send info)
*scheduling subject to change