x
Take a Class!
In-Person & Online Offerings
Browse Classes
(Tap Here)

Express Genius PWYC (4 sessions) with Dahlia Ramsay
Full...
Check below
to see the full schedule for each session, see if your class skips a week for a holiday, and check out the date and time of your class show(s).
Class Description
---
What's the rush?! Andre DeShields said: "Slow is the fastest way to get where you're going". Express Genius is a workshop that will focus on your owning and enjoying every moment of your scenes through patience and listening. Oh, what brilliance lies in every unrushed and honest choice. Our goal will be for your characters to be and stay rooted in truth and your scenes grounded and consistent. Whether our choices lead us to the most bizarre or the most familiar of places, delight in the gifts laying in the path. Be ready to adapt and listen deeper with every line.
---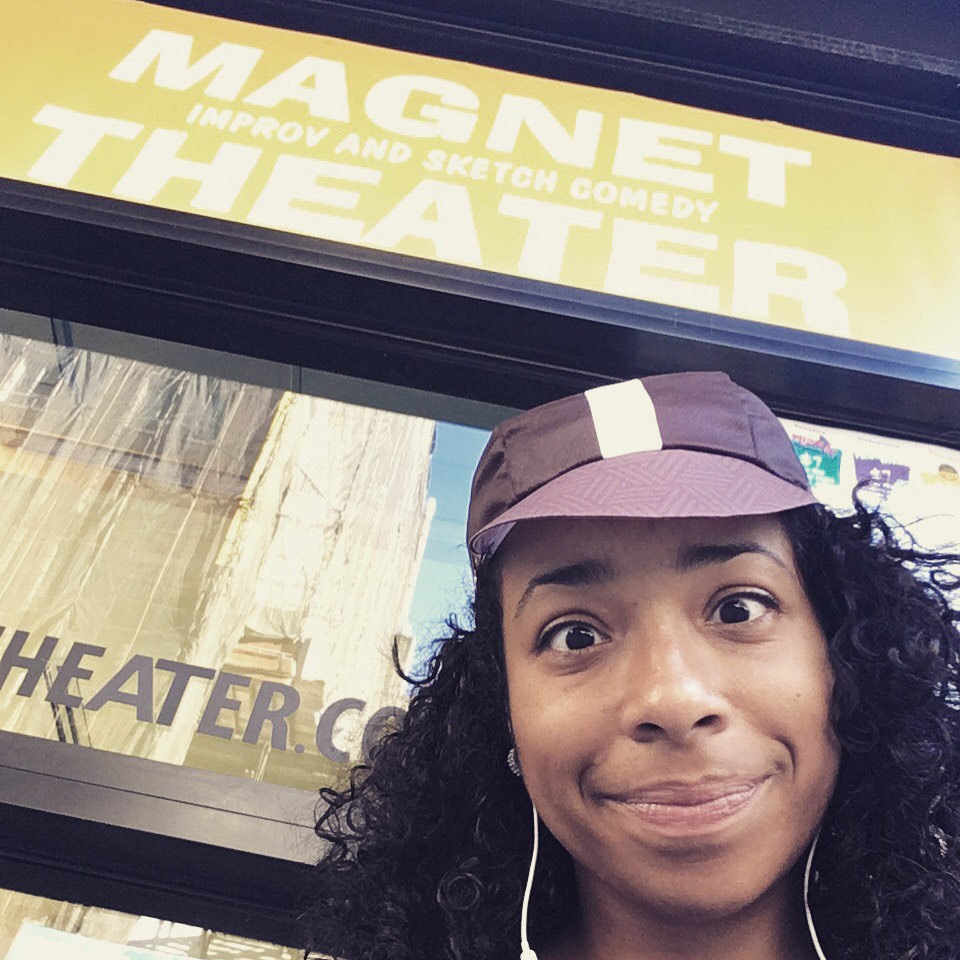 Dahlia Lopez Ramsay is a Magnet Diversity Scholar who has studied improv through the Magnet Theater since 2015. She has performed with Good At Sports and been guest monologist for the Armando Diaz Experience. In 2019 she graduated with her Master's in Applied Theater from CUNY and has since taught and/or applied improv for groups ranging from sound designers, occupational therapists, incarcerated New Yorkers, multi-lingual children In Sunset Park and senior citizens in Brownsville, Brooklyn.
Ever a lover of the slower patient scene and re-learning what it means to Listen with a capital L in life and scene work, she is excited to teach and be taught by all the happy accidents improv offers!
Full Session Schedule
---
Session Schedule*
Feb 28, 2021, 1:00pm - 3:00pm
at Zoom
(Instructor will send info)
Mar 7, 2021, 1:00pm - 3:00pm
at Zoom
(Instructor will send info)
Mar 14, 2021, 1:00pm - 3:00pm
at Zoom
(Instructor will send info)
Mar 21, 2021, 1:00pm - 3:00pm
at Zoom
(Instructor will send info)
This class does not have a show/performance