x
Take a Class!
In-Person & Online Offerings
Browse Classes
(Tap Here)
The Six Questions with Rich Talarico
Full...
Check below
to see the full schedule for each session, see if your class skips a week for a holiday, and check out the date and time of your class show(s).
Class Description
---
Improvisers, have you ever come off stage and said-- "Great scene, WHO were we?" Or, "Great scene, WHERE were we?" Like any other narrative form of story telling, improvisers need to be able to answer all the questions of the scene and show. WHERE? WHO? WHAT? HOW? WHY? WHEN? Crucial questions in storytelling. Often one or more of these important questions can be left unaddressed in an improv performance. This is a class Rich has been teaching for years in LA and around the country. Learn how Improvisers play WHERE (object work), WHO (point of view and character), WHAT (games or playable dynamics), HOW & WHY (the gift-givers) and WHEN (dealing with time, linear and shattered narrative). Some experience required.
Join Rich Talarico (Dasariski), a 25+ year improv vet and alumnus of The Second City and Improv Olympic, as he leads this workshop that will leave you with many tools to create characters and worlds instantly.
---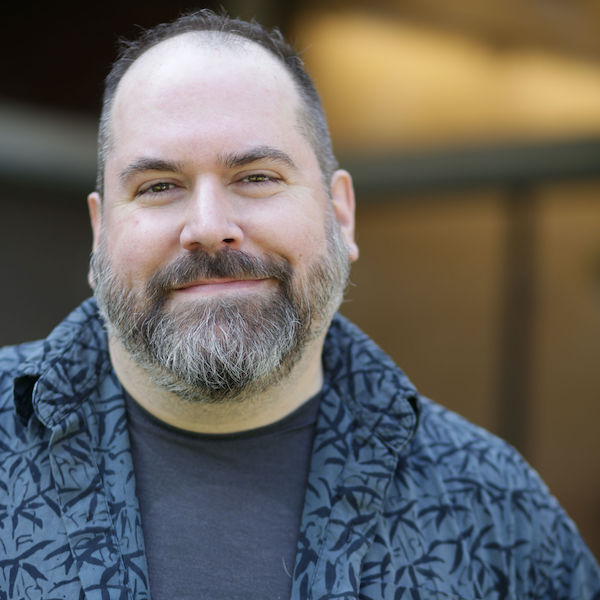 Rich Talarico is a Peabody Award winning and four-time Emmy nominated writer and producer best known for his work on Comedy Central's Key & Peele. Rich has also written/produced shows like Review for Comedy Central, MADtv, Saturday Night Live as well as, The Tonight Show with Jay Leno. Rich produced and wrote Frank TV for TBS and was a writer/performer on The Sketch Pad for HBO. Rich served as improv coach on the first Anchorman film and did script punch-ups on Mean Girls and the Oscar-winning Get Out. Rich's most recent feature film script, The Widow Daredevil, was named an official selection of the 2020 Beverly Hills Film Festival. Rich took his first improv class from Stephen Colbert at Chicago's Second City in 1992 and then went on the road with Second City's National Touring Company. He later co-created five original sketch comedy revues with Second City's Etc. and Main Stage Companies. While in Chicago, Rich was a performer and teacher at Improv Olympic (now iO) under the direction of Charna Halpern and the late, Del Close. Rich played on iO house teams, co-created several shows and performed with early casts of Chicago's longest-running improv show: "The Armando Diaz Experience, Theatrical Movement and Hootenanny". Rich has appeared in small roles on MADtv, Late Night with Conan O'Brien and the feature film, High Fidelity. Rich has appeared in several TV commercials, most notably A&W Rootbeer's "Mr. Dumass".
Full Session Schedule
---
Session Schedule*
Feb 14, 2021, 2:00pm - 5:00pm
at Zoom
(Instructor will send info)
Feb 21, 2021, 2:00pm - 5:00pm
at Zoom
(Instructor will send info)
Feb 28, 2021, 2:00pm - 5:00pm
at Zoom
(Instructor will send info)
Mar 7, 2021, 2:00pm - 5:00pm
at Zoom
(Instructor will send info)
Mar 14, 2021, 2:00pm - 5:00pm
at Zoom
(Instructor will send info)
Mar 21, 2021, 2:00pm - 5:00pm
at Zoom
(Instructor will send info)
This class does not have a show/performance