x
Take a Class!
In-Person & Online Offerings
Browse Classes
(Tap Here)
Build a Sketch Show with Kevin McDonald
Full...
Check below
to see the full schedule for each session, see if your class skips a week for a holiday, and check out the date and time of your class show(s).
Class Description
---
Learn how to create a sketchshow from soup to nuts with Kevin McDonald, a once and future star of The Kids in the Hall TV show (new episodes air in 2021). During this six week class, students will pitch, write, revise sketches as writers then be cast, rehearse and perform in a show in six short weeks.
All you have to do is bring two premises for comedy sketches to the first class. Kevin will talk about the secrets of writing comedy sketches and teach you the Kids in the Hall process of coming up with an idea and turning it into a sketch.
By the 5th class, Kevin will have picked 5 or 6 sketches, cast students (everyone will have 2 or 3 parts) and rehearsed them. Then everyone puts on a show on the last day that Kevin hosts. Along the way, Kevin promises bathroom breaks, Kids in the Hall anecdotes and many references to the 90s (he may say things like 'Good sketch. It reminds me of a song by Soundgarden').
Please take the class so Kevin can stop walking around the house with his shirt off, talking about Soundgarden.
---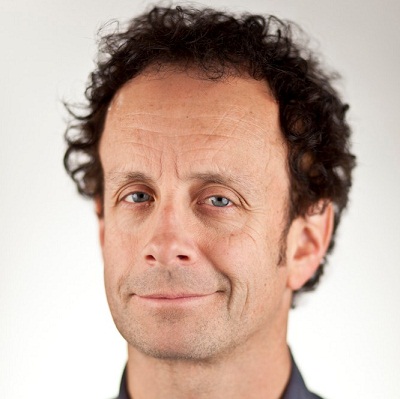 Comedian, actor, writer and director Kevin McDonald founded "The Kids in the Hall" with friend Dave Foley, after they met in Toronto at Second City, and the television series ran from 1988-1995. In the troupe's television series and stage shows, he portrays several popular recurring characters, such as the King of Empty Promises, Sir Simon Milligan, and Jerry Sizzler. McDonald went on to appear in a variety of films including Boy Meets Girl, Lilo & Stitch, Lilo & Stitch: The Series, and Epic Movie. On television, he has appeared on The Martin Short Show, Ellen, That '70s Show, Seinfeld, Friends, NewsRadio, MADtv, Arrested Development, and Corner Gas. McDonald has also done voice work for various animated series, including Nickelodeon's Invader Zim, The Angry Beavers, Catscratch, and Clerks: The Animated Series. He also played an imaginary friend named Ivan in the episode Sight For Sore Eyes on Foster's Home for Imaginary Friends, appeared in the music video for "Roses" by Outkast, and made an appearance in Tim and Eric's Awesome Show.
In 2006 McDonald hosted a CBC Television special, featuring several of Canada's best-known sketch comedy troupes. "Sketch with Kevin McDonald" won a Canadian Comedy Award (Best Taped Live Performance - The Minnesota Wrecking Crew). He was recently at the Just for Laughs Festival with the reunion of Kids in the Hall, and also with his show "Hammy and the Kids" with Craig Northey, based on his two dysfunctional families, his father ("Hammy") and the Kids in the Hall, as well as "Death Comes to Town" on CBC.
Full Session Schedule
---
Session Schedule*
Jan 23, 2021, 2:00pm - 4:00pm
at Zoom
(Instructor will send info)
Jan 30, 2021, 2:00pm - 4:00pm
at Zoom
(Instructor will send info)
Feb 6, 2021, 2:00pm - 5:00pm
at Zoom
(Instructor will send info)
Feb 13, 2021, 2:00pm - 5:00pm
at Zoom
(Instructor will send info)
Feb 20, 2021, 2:00pm - 4:00pm
at Zoom
(Instructor will send info)
Show Schedule*
Feb 21, 2021, 2:00 PM
at Zoom
(Instructor will send info)
*scheduling subject to change