x
Take a Class!
All Virtual Offerings
Improv Classes
Electives
Improv Conservatory
Musical Improv
Writing / Sketch
Storytelling
All (Improv, Sketch, Electives)
Application Classes
Festival Applications
Browse Classes
(Tap Here)

Satire and Humor Festival: Become Your Own One-Person Comedic Design Team with Griffin Leeds
Class Description
---
Success in the digital space is increasingly more dependent on strong visual choices to capture and maintain the attention of your online audience. Whether you are starting your own humor and satire source or simply want to independently self-produce content, this workshop will provide tips and skills so that you can become your own in-house design team. This workshop will cover: 1) Strong and consistent social media branding 2) Juggling text and images 3) Visual humor 4) Photo search and fair use best practices 5) A group brainstorm Students will leave with tested and true as well as actionable tools for their belt to make them feel more confident when going about the visual component of bringing a great, funny idea to life.
---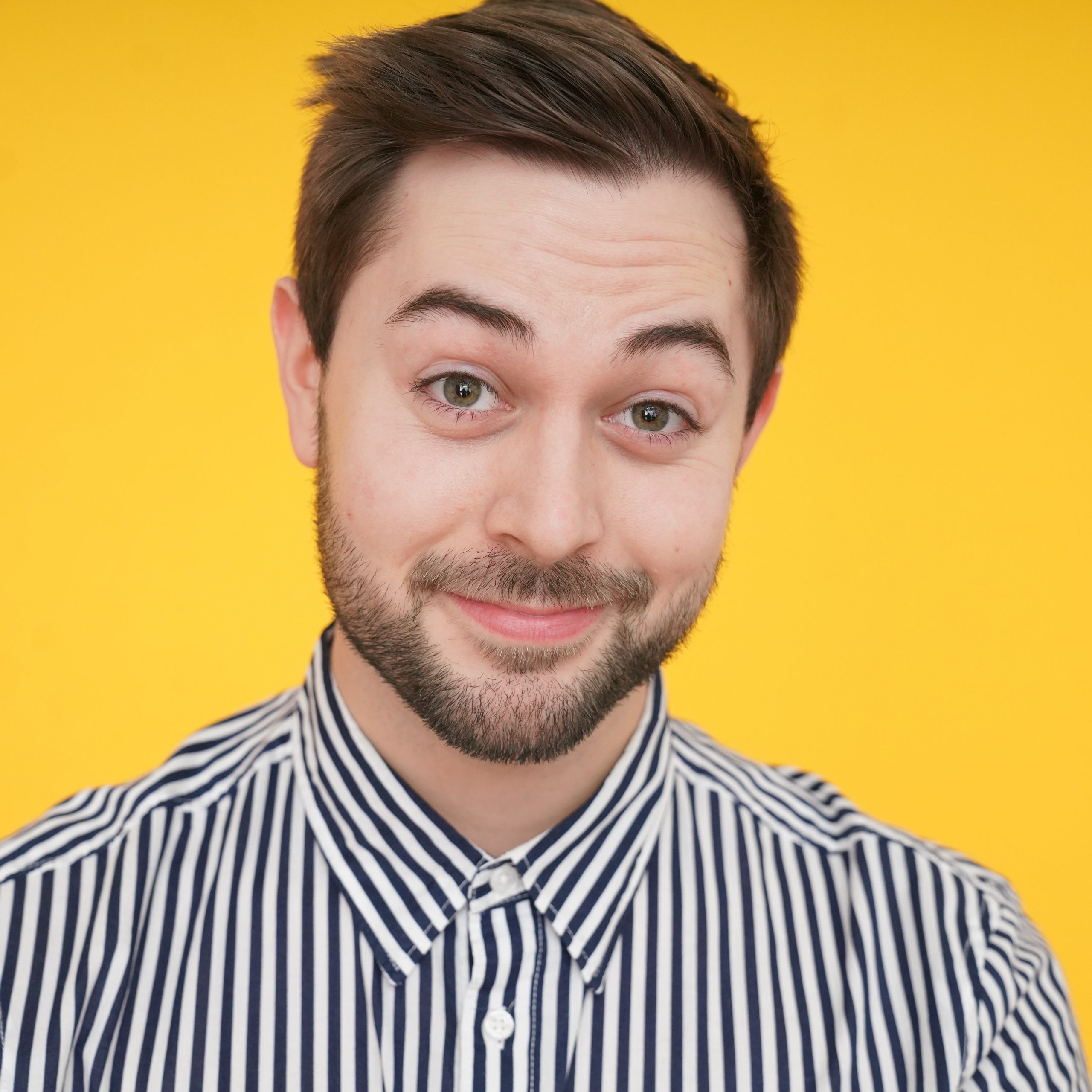 Griffin Leeds is an Indiana-to-Brooklyn transplant writing/performing stand up, sketch, and satire around NYC and sometimes other places. In the spring of 2019, Griffin launched the LGBTQ+ satire website Awf Magazine with co-founder Ryan Leach. His other baby is The Living Your Best Life Room, his two-years-running monthly house show he produces and hosts in his Brooklyn apartment, which features diverse lineups of pros from tv among rising talent of the NYC scene. Griffin enjoys when his comedy pursuits allow him to wear many hats and employ his graphic design abilities. In addition to acting as the co-executive editor of Awf Magazine, Griffin also oversees the visual direction of Awf, including branded design and creating the graphics to help bring Awf's headlines to life. You can see his design work on the Awf Instagram or on AwfMag.com. You can find Griffin on Twitter, Instagram, and Venmo at @GriffinLeeds.
Full Session Schedule
---
Session Schedule*
Jun 7, 2020, 1:00pm - 3:00pm
at Zoom (Instructor will send info)
(cyberspace)
Show Schedule*
This class does not include a performance.