x
Take a Class!
All Virtual Offerings
Improv Classes
Electives
Improv Conservatory
Musical Improv
Writing / Sketch
Storytelling
All (Improv, Sketch, Electives)
Application Classes
Festival Applications
Browse Classes
(Tap Here)

Satire and Humor Festival: Tragedy + Time: Turning Darkness into Comedy with Elissa Bassist
Class Description
---
"Many great writers have said it: You get no points for living; you must bring art to experience and dick jokes to art. Dark topics are hard to read about and harder to write about. Yet there are a lot of ways to pull it off. People listen to a joke when they may ignore a sob story or think piece or rant, so in this class we'll turn tragedy into comedy—because if you can't say something straight (if it's too preachy, saccharine, confessional, or harrowing), then say it slant. To repurpose tragedy we'll interrogate how other writers do it and discuss the many devices to render darkness lighter and to turn a diary entry into a piece of publishable writing: structure, speaker, analogy, headlines, verbal acrobatics, time & space, and more, a lot more. (If there's time, we'll also talk submission, publication, and coping strategies that involve food.) This class is perfect for writers who work across genres (fiction, nonfiction, humor, serious) or want to learn how. Our ultimate goal will be to make readers laugh while breaking their hearts. Happy endings will not be accepted."
---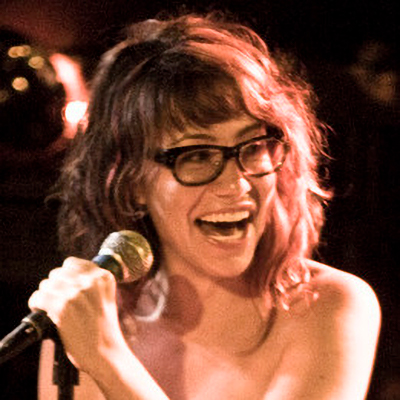 Elissa Bassist edits the "Funny Women" column on TheRumpus.net. Formerly the managing editor of The Best American Nonrequired Reading and writer for The Mark Twain Prize for American Humor (honorees include Will Ferrell, Ellen DeGeneres, and Bill Murray), currently she teaches at The New School and Catapult. Her award-deserving humor has been published on NewYorker.com's Daily Shouts, McSweeney's Internet Tendency, National Lampoon, Jezebel, NYMag.com, this bio, and more; she also writes cultural and personal criticism, and most recently her writing appears in Not That Bad: Dispatches from Rape Culture, edited by Roxane Gay.
Full Session Schedule
---
Session Schedule*
Jun 1, 2020, 7:00pm - 9:00pm
at Zoom (Instructor will send info)
(cyberspace)
Show Schedule*
This class does not include a performance.