x
Take a Class!
In-Person & Online Offerings
Browse Classes
(Tap Here)

Advanced Improv L1 with Peter McNerney
Full...
Check below
to see the full schedule for each session, see if your class skips a week for a holiday, and check out the date and time of your class show(s).
Class Description
---
Advanced Improv Studies at the Magnet Theater aim to help students expand their improv skill-set, hone on-stage confidence, and develop greater consistency as performers. Advanced Improv 1 is the first component of advanced training and includes eight weeks of classes, followed by a four week run of shows.

Completion of Magnet Improv Level Three and instructor approval are required for admission to Advanced Improv 1 classes.

SUBMISSION DEADLINE: noon on Mon (5/1)
NOTIFICATION DATE: Mon (5/8)
---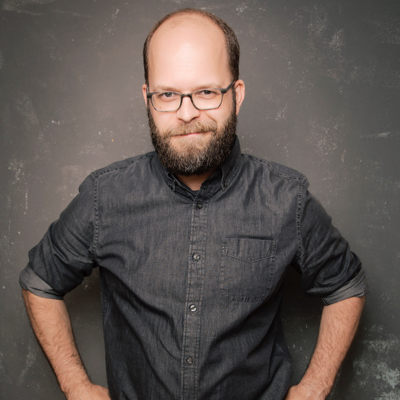 Peter McNerney is a performer and head of the Conservatory Program at the Magnet Theater in New York City and currently performers with Nick Kanellis in the improv duo Trike which The New York Times call "reliably one of the best improv performances in the city."
As an actor Peter can be seen as a series regular in the Science Chanel scripted comedy Stuff You Should Know, HBO's High Maintenance, as well as a bunch of commercials.
Peter also serves as the Associate Artistic Director and Casting Director for the nationally respected education and media company The Story Pirates with whom he co-hosts the Story Pirates Podcast.
Peter is the co-writer and director of theater/sketch comedy fusioneers Sax & Dixon, who have been featured at Ars Nova NYC and Montreal's Just for Laughs Festival.
He is from Winnetka, IL, graduated from Northwestern University and currently lives in Brooklyn with his beautiful and hilarious wife Beth Newell and two loud children.
Full Session Schedule
---
Session Schedule*
May 18, 2023, 6:00pm - 8:00pm
at Ripley Grier (520 8th Ave, 16th fl)
(btw 36th & 37th Sts)
May 25, 2023, 6:00pm - 8:00pm
at Ripley Grier (520 8th Ave, 16th fl)
(btw 36th & 37th Sts)
Jun 1, 2023, 6:00pm - 8:00pm
at Ripley Grier (520 8th Ave, 16th fl)
(btw 36th & 37th Sts)
Jun 8, 2023, 6:00pm - 8:00pm
at Ripley Grier (520 8th Ave, 16th fl)
(btw 36th & 37th Sts)
Jun 15, 2023, 6:00pm - 8:00pm
at Ripley Grier (520 8th Ave, 16th fl)
(btw 36th & 37th Sts)
Jun 22, 2023, 6:00pm - 8:00pm
at Ripley Grier (520 8th Ave, 16th fl)
(btw 36th & 37th Sts)
Jun 29, 2023, 6:00pm - 8:00pm
at Ripley Grier (520 8th Ave, 16th fl)
(btw 36th & 37th Sts)
Jul 6, 2023, 6:00pm - 8:00pm
at Ripley Grier (520 8th Ave, 16th fl)
(btw 36th & 37th Sts)
Show Schedule*
Jul 9, 2023, 6:00 PM
at Magnet Theater
(254 W. 29th Street)
Jul 16, 2023, 6:00 PM
at Magnet Theater
(254 W. 29th Street)
Jul 23, 2023, 6:00 PM
at Magnet Theater
(254 W. 29th Street)
Jul 30, 2023, 6:00 PM
at Magnet Theater
(254 W. 29th Street)
*scheduling subject to change