Announcing the New Musical Megawatt Lineup!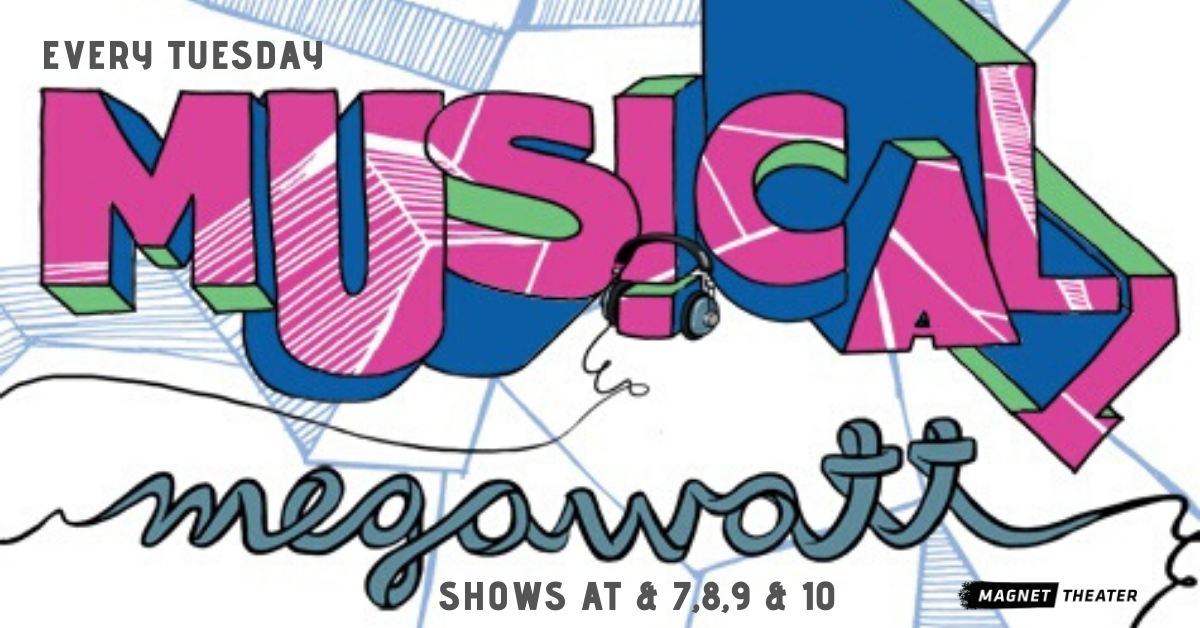 Musical Improv, Musical Megawatt Friday October 27, 2023, 12:48pm - by Magnet Theater
---
We're thrilled to announce the newest additions to our Musical Megawatt lineup! See these new teams in action this coming Thursday, November 2!
New Team Axl
Tim Canty
Amy Charowsky
Robert Johnston
Nick Nieves
Dylan O'Keefe
Annie Unnold
Erin White
New Team Slash
Kate Armstrong
Levi Friedman
Josh Nasser
Samantha O'Brochta
Tori Smith
Josh Saidlower
Justin Sullivan
Two of our existing teams have received new members! New members appear here in italics.
Secret, Secret
Sean Bartlett
Shannon Krowicki
Blake Rogers
Robin Rothman
Chris Simpson
Tiffany Springle
Alex Tracy
Alright, Okay!
Paddy Boroughs
Brian Capuder
Dana Colagiovanni
Melanie Kuhn
Kabir Singh
Elaine White
Brian St. Relko