Announcing Megawatt Auditions!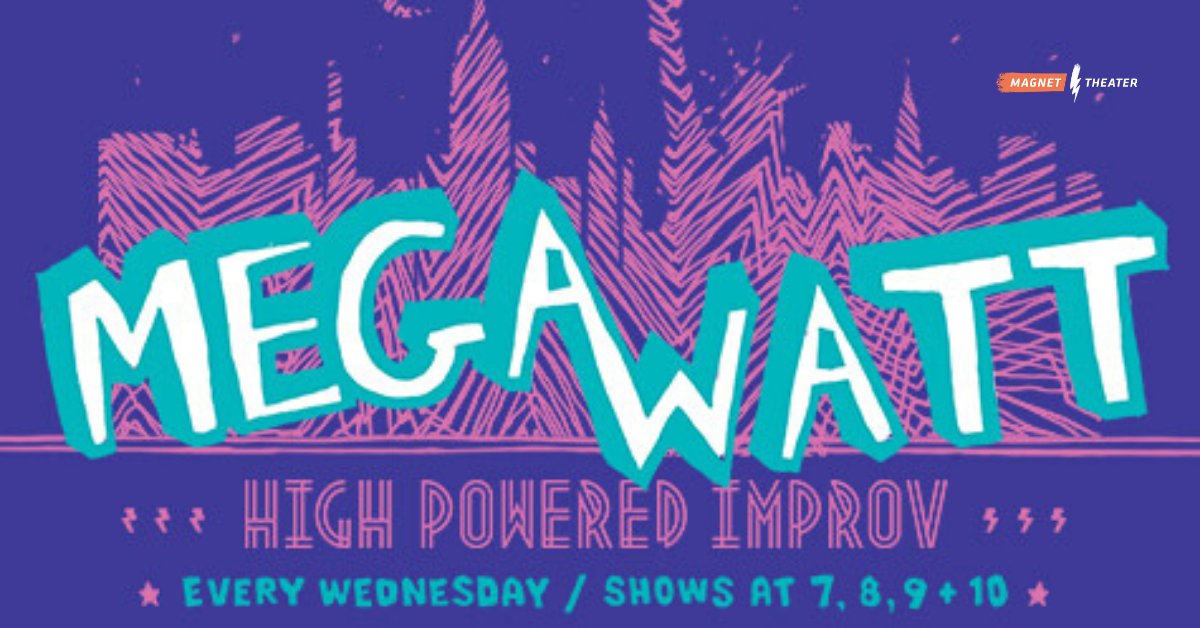 Improv, Megawatt Tuesday October 17, 2023, 3:39pm - by Magnet Theater
---
We are very excited to announce the next round of auditions for Wednesday Megawatt teams!
Who is eligible to audition for Megawatt teams?
Anyone who has completed Advanced Improv 2 or Team Performance Workshop at the Magnet may audition.
If I'm cast, what is the time commitment of being on a Megawatt team?
Megawatt teams will perform every Wednesday night at the Magnet, starting on November 29. Shows are at 7pm, 8pm, 9pm, and 10pm, and teams will have a different timeslot each week. The Megawatt season lasts six months. After six months, teams may be renewed, reshuffled, or retired. In addition to performing weekly, teams are expected to rehearse regularly.
Is there a financial commitment?
Teams are expected to cover the costs of rehearsals, which include room rental fees and coach fees.
When are auditions?
Auditions will be held on Saturday, November 18, from 5:30pm - 10:00pm. Callbacks will be on Sunday, November 19, at the same time.
Where are auditions?
Auditions will be held at Michael Howard Studios, 152 West 25th Street, 10th Floor.
When is the deadline to submit for an audition slot?
The deadline is 12pm on Friday, November 3.
When will I know my audition time?
Emails with assigned audition times will be sent out on Monday, November 6.
How do I sign up?
Sign up for an audition slot by filling out THIS FORM!