Announcing the New Megawatt Lineup!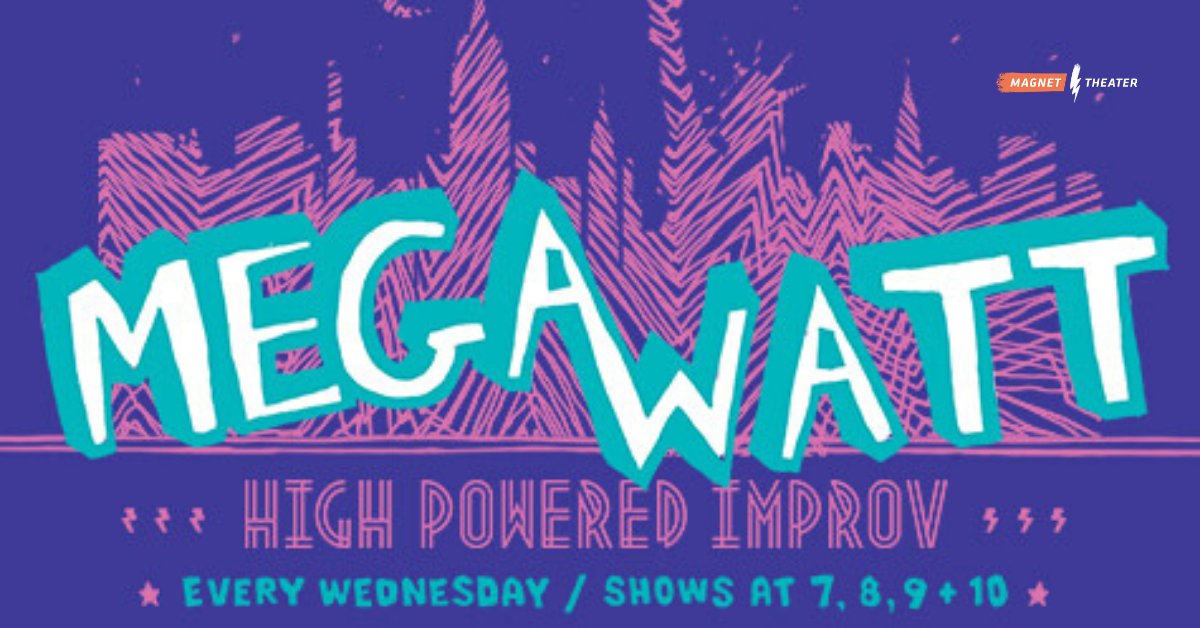 Congrats, Improv, Megawatt, Shows Friday May 12, 2023, 12:35pm - by Magnet Theater
---
We're thrilled to announce the creation of four new Megawatt teams! Check them out this coming Wednesday, May 17, at 7, 8, 9 and 10pm! Yes, that's right, Megawatt is expanding to include a 10pm hour!
New Team Inky
Chris Bouknight
Colin Fisher
Michael Hochman
Patrick Hogan
Ivy Hong
Rayjashree Sen
Jackie Skinner
Jesse Watts-Russell

New Team Pinky
Alex Kornfeld
Melissa Milligan
Dennis Pacheco
Sanket Rane
Roslyn Seale
Hannah Single
Donna Steele
Justin Torres

New Team Blinky
Carma Anderson
Ellie Barrickman
Xavier Curry
Keegan Garant
Morris Kraicer
Blake Opper
Chloe Prasinos
Sarah Unterberger

New Team Clyde
Phoebe Gennardo
Sara Hardman
Michael Mackenzie
Davonte Smith
Katerina Smith
Daniel Spruill
Alice Song
Brent Williams

A few of our returning teams also have new members! New members appear in bold.

Dreamboat
Justin Anderson
Tina Detchon
Steve Ling
Ellen Matthews
Kay Mollica
Kayleigh Reichman
Andy Roberts
Harold Treen

Glitter
Michael Brantl
Hannah Chase
Kyle Cook
Jason Farr
Catherine Mayell
Isamar Rosado-Aponte
Max Ross
Erin White