$5 Student Tix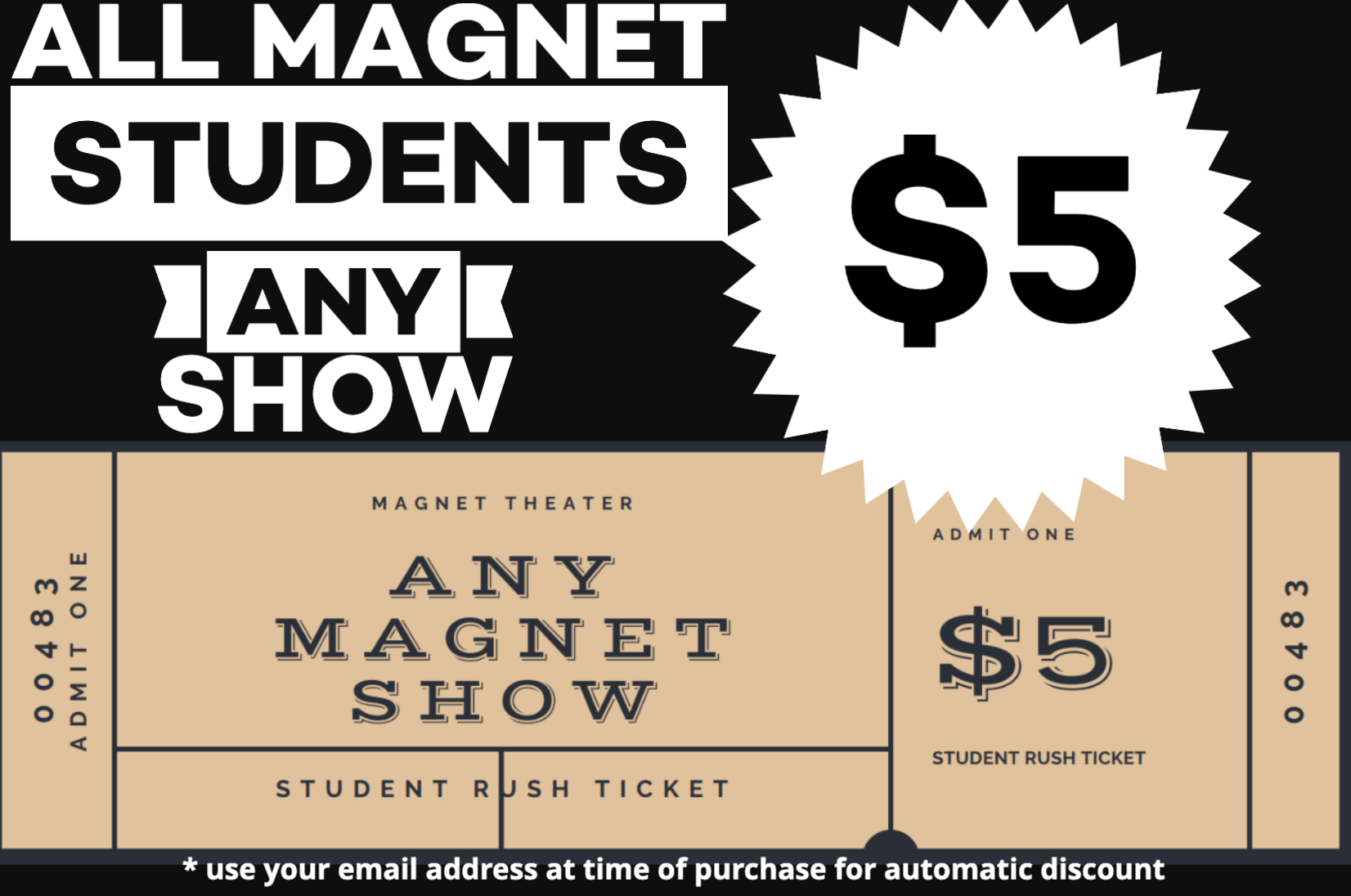 Shows Wednesday November 17, 2021, 11:27am - by seantaylor
---
We are pleased to announce we are now offering a Magnet Student discount on all shows at the Magnet Theater.
Tickets are available for purchase online and in person (day of) on a stand-by basis
To get the discount online, enter in your email address (that you use when registering for classes) at the time of purchase and the retail price of the ticket will automatically change to $5
To get the discount in-person, show the box office your class confirmation email from any class in the last year. If there are seats available you can purchase a $5 for that show.