Virtual Moxie Sketch Lab!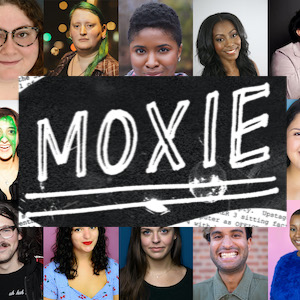 Opportunities, Sketch, Video Tuesday December 29, 2020, 8:00pm - by seantaylor
---
Coming in 2021 is a new VIRTUAL Moxie Sketch Lab!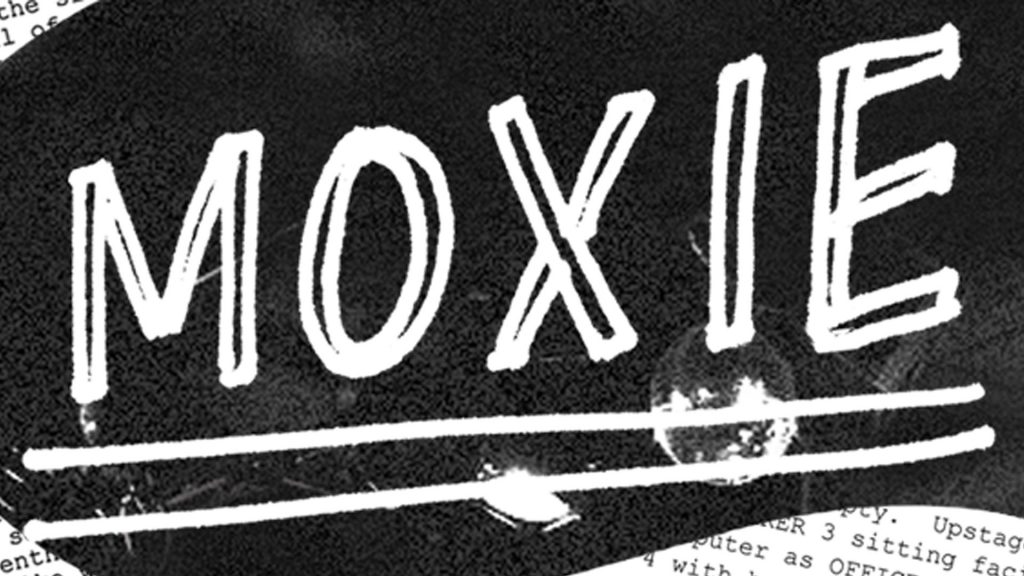 The Virtual Moxie Sketch Lab introduces, builds, and supports an interest in sketch comedy for people who are women, trans, and/or non-binary. It's a collaborative community project that is a lot of work but so fun and so rewarding.
We highly encourage trans writers and performers to participate!
Here's how it'll work:
You will be assigned to a team that meets on a specific day starting the week of January 18th. You'll meet for 3 hours via Zoom for 9 consecutive weeks. You'll bring in a mix of new and rewritten sketches each week. We'll give each other feedback for rewrites. A selection of the generated sketches from your team will be put up into a 25 minute long show that you all will rehearse, shoot, edit, and star in. That's right – you'll be learning all the ropes of what goes into mounting a virtual sketch show. Each show will be streamed on the Magnet Theater's Twitch Channel and Facebook on the week of March 22nd.
For the first meeting all we ask is that you bring in:
1. An eagerness to learn and discuss sketch comedy.
2. That supportive spirit.
THAT'S IT! You don't even have to write anything just yet. Give it a try!
YOUR QUESTIONS ANSWERED:
Q: But I've never written a sketch or taken a sketch class. Can I still participate?
A: That's totally fine. We still want you.
Q: But I really can't write. Can I just perform?
A: Yes, please join anyway! You can get involved as a performer only. And who knows, you might find yourself accidentally writing something amazing.
Q: But I can't perform/memorize lines. Can I just write?
A: Yes, you can just write then.
Q: I write better with a partner. I can't do this on my own. Can I team up with someone?
A: You and your writing partner can present co-written material at meetings. Alternatively, if you realize you really like working with someone at the meetings, you can go off and write together.
Q: Can I still participate if I can't make all the meetings?
A: If you want to be in the final show or have your sketch considered, you must attend at least 5 of the 7 sessions. Also, because these sketches will be filmed beforehand, you will have to be available for the rehearsals and shoot dates.
Q: Am I responsible for editing the pieces?
A: Participants will be responsible for editing the sketches, however the directors will supervise and give guidance if need be.
Q: Do I need a fancy camera and microphone set-up?
A: If you have it, that's AMAZING. But as long as you have some sort of camera and mic, even just on your computer, that works.
Q: How much does it cost?
A: Moxie is free of rehearsal room & producer fees but we do collect $10 from participants to be split amongst the directors as a thank you for their time and effort.
This year's virtual directors include:
Alexandria Sinclair, Amanda Xeller, Blaise Vacca, Christian Dan Luu, Essence Stewart, Jackie Skinner, Kay Mollica, Kevin Necciai, Kristina Stasi, Lanee' Sanders, Leo Bowen, Nat Silverman, Ro Rovito, Sara Detrik, Steph Leschek, Ty Portis, Utkarsh Rajawat, & Virginia Dickens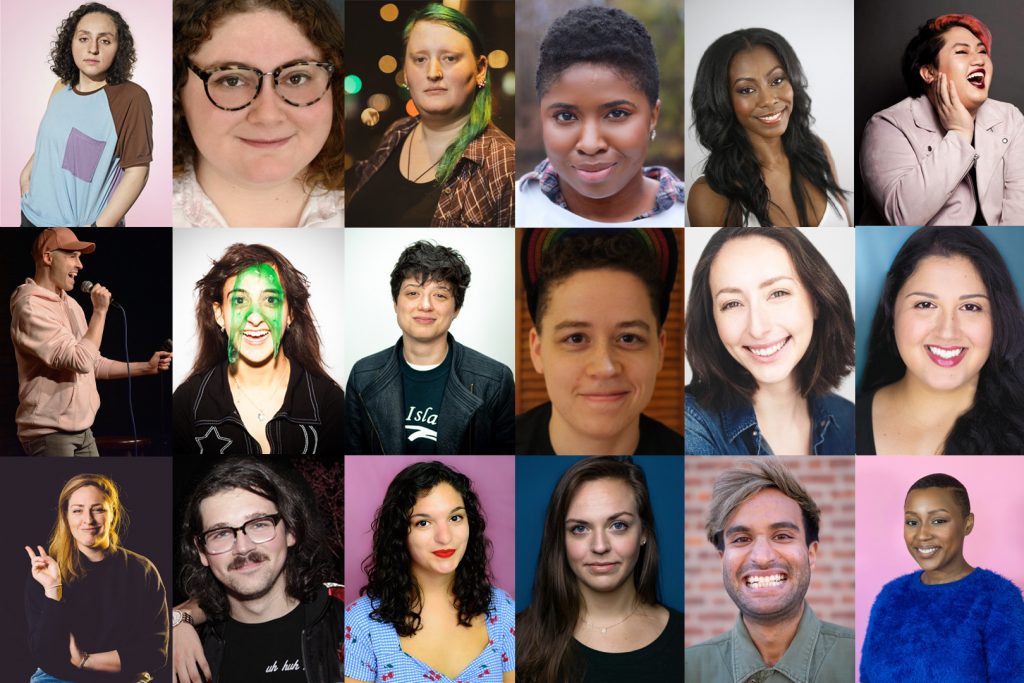 Deadline to sign up to participate: JANUARY 16th!
**Please note that Moxie will be limited to 120 participants.**
**Please note that if your piece is not show-ready it will not be screened as a part of the Moxie shows.**
Here's the Sign Up Form: https://forms.gle/9jMF7P1v4wvju9oL6
For more information please e-mail moxievirtual@gmail.com