Diet Culture: A Disordered Sketch Show.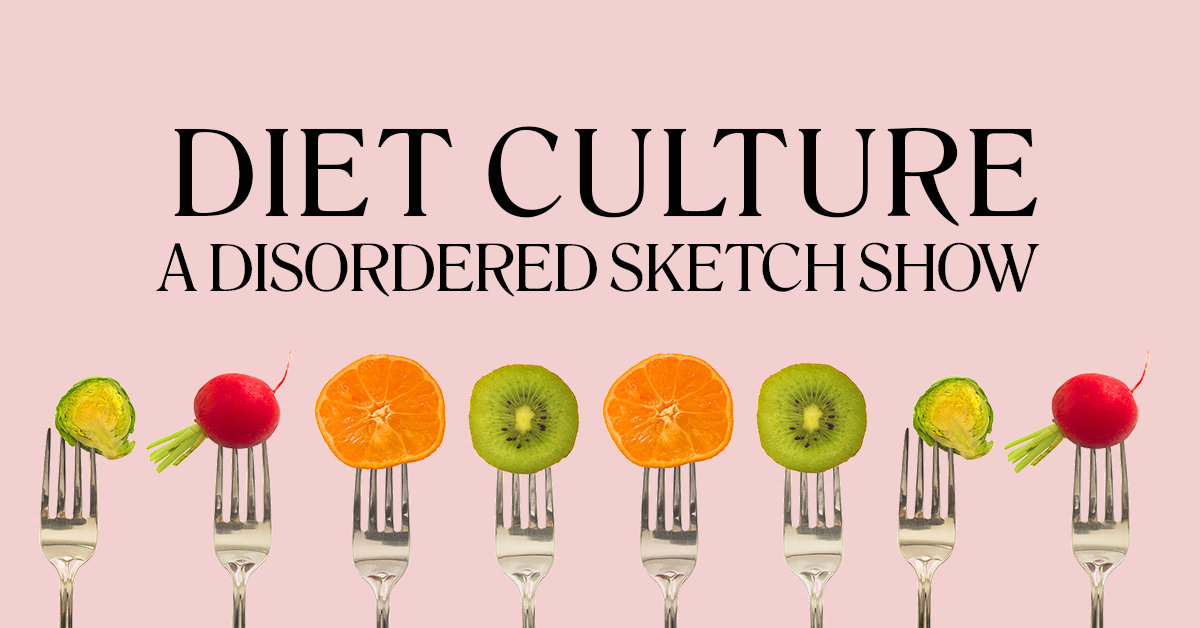 Sketch Thursday August 22, 2019, 5:19pm - by Magnet Theater
---
by Laura Fabius
In a world littered with influencers and fads, we are more susceptible than ever to holding false beliefs such as, "looking like [X] will make me happy."
I've existed in this world with the devil on my shoulder, disordered eating, for 14 years.
But even if you don't experience disordered eating, you can still feel the effects of diet culture.  Even benign relationships with food, body image, and exercise can be influenced by these lies and misrepresentations!  
Diet culture *is* the establishment, and calling out the foundation of these lies is fresh, fun, and important to me. So, I decided to create an hour-long sketch show making fun of diet culture - because diet culture is dumb!  
First came the idea, then the name, and then I assembled a team of writers who I trusted to respect the topic.  Everyone has been very open, collaborative, and respecting the topic and our ultimate goal. I also wanted to make sure we didn't have a show that was like a list of "wacky diets!"  Every sketch needed to have a specific part of the industry it's satirizing... and there are a lot of targets. 
We're going to be talking *extreme paleo.* We're going to be talking *masc protein powder.*  We're going to be talking *privilege.* We're going to be talking *physics.* We're going to be moving fast!
And maybe someone in the audience will walk away thinking about all the parts of diet culture they've never questioned...until now.  
You can see 'Diet Culture: A Disordered Sketch Show' at the Magnet Theater on Monday, August 26th at 7:30 PM.
Tickets available: https://magnettheater.com/show/53557/