Announcing the Fall/Winter LiveWire Sketch Team Lineup!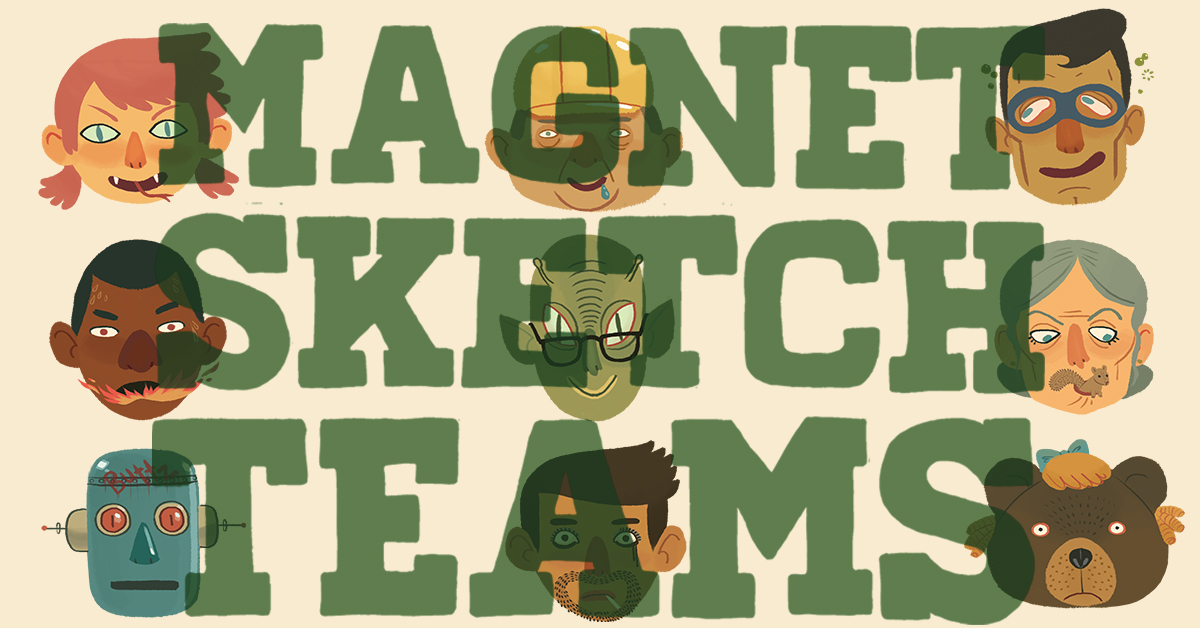 Shows, Sketch Tuesday August 20, 2019, 12:30pm - by Magnet Theater
---
Congratulations to the newest LiveWire Sketch Teams and the latest additions to House Party, Milwaukee!, Newport, and Souvenir!
Thanks to everyone who submitted and auditioned this round. Here's to a brand new season of killer sketch comedy, premiering on Sunday, September 15th at 6:00 p.m.
*= Returning to Magnet Sketch Teams
**= New to Magnet Sketch Teams
Bold = New to the team this season
Italics= New role for this performer
New Team Spy
Greg Cornejo - Writer/Performer
Max Bank - Performer
Robin McNamara - Performer
Tanyika Carey - Performer
**John Rovito - Performer
**Ona Vicente - Performer
Michael McLarnon - Writer
Dmitry Shein - Writer
*Amanda Xeller - Writer
**Louie Aronowitz - Writer
*Annemarie Cullen - Writer
DIRECTOR: Jesse Mudrick

New Team Kids
Caroline Castro - Writer/Performer
Tessa Flannery - Writer/Performer
Janay Bates - Performer
**Kay Mollica - Performer
**Greg Hudson - Performer
**Mikey Greenblatt - Performer
Alina Konon - Writer
Lindsey Meyers - Writer
**Sean Flowers - Writer
**Jeff Howe - Writer
DIRECTOR: Ashley Glicken

Milwaukee
Ben Koch - Writer/Performer
Kourtni Beebe - Performer
Frankie Johnson - Performer
Zak Kamin - Performer
Kerri Kenny - Performer
Kate Shine - Performer
Virginia Dickens - Writer
Leah Roth - Writer
Fred Chong Rutherford - Writer
Nick Wiener - Writer
Kayte Zhang - Writer
DIRECTOR: Michael Delisle 

Newport
Sarah Cassell - Performer 
Gina Cucci - Performer
Keith DiRienzo - Performer
Brendan Goggins - Performer
Kristina Stasi - Performer
Matt Abedi - Writer/Performer
Brian Gurien - Writer
Emily Draper - Writer
Kelsey Harper - Writer
William Cybriwsky - Writer
**Liz Cardenas - Writer
DIRECTOR: Dennis Pacheco

Souvenir
Steve Howze - Performer
Slaney Jordan - Performer
Alex Sobrino - Performer
Ladell Thomas - Performer
**Ben Fullon - Performer
Matt Aromando - Writer
Laura Brehm - Writer
Eric Buscher - Writer
Lauren Gamiel - Writer/Perfomer
Elie Stav - Writer
**Kerrod Williams - Writer
DIRECTOR: Lane Kwederis

House Party
Jeffrey Kitt - Writer/Performer
Amanda Melhuish - Performer
Elaine Bledsoe - Performer
Melvin Taylor II - Performer
Danielle Carney - Performer
Julia Schroeder - Performer 
Elsa Bermudez - Writer
Laura Fabius - Writer
Michael Ganley - Writer
Kristin DiPietra - Writer
**Nick Alexander - Writer
DIRECTOR: John Ross

The Executives
Tom Sanchez - Writer/Performer
Xavier Padin - Performer
Gina Cucci - Performer
Jackie Skinner - Performer
Kate Shine - Performer
Matt Brooks - Performer
Ashley Glicken - Writer
Carly Silverman - Writer
Harry McAlister - Writer
*Hayley Karl - Writer
Phoebe Torres - Writer
DIRECTOR: Eric Feurer

Nitro Girls
Joe Lepore - Writer/Performer
Sam Rogal - Writer/Performer
Lanee' Sanders - Writer/Performer
Becca Schall - Writer/Performer
John Ross - Performer
Rachel Robertson - Performer
Michael Stevens - Performer
Nat Silverman - Writer
Daniel Louis - Writer
DIRECTOR: Monique Moses