Announcing Summer 2019 Magnet Circuit Teams!
The Circuit Monday July 29, 2019, 11:07am - by Magnet Theater
---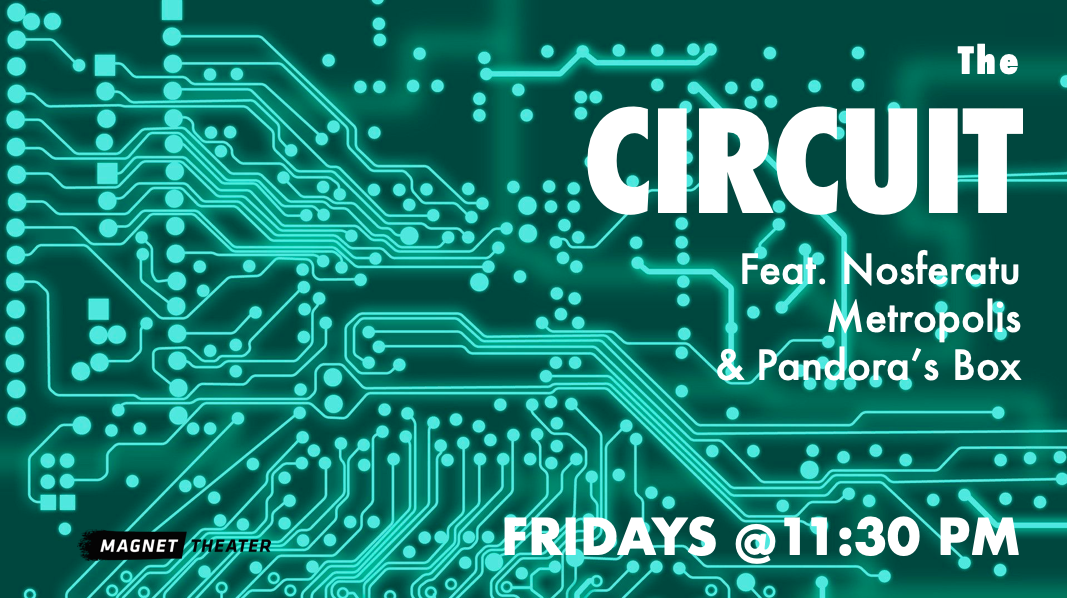 We're excited to announce the Magnet's Summer 2019 Circuit teams! The Circuit features improv ensembles made up of Magnet students who have completed level 3 and up. These teams perform the classic long form improv structure, the Harold.
For the first time, the Circuit will take place on the Magnet Theater mainstage (at 254 West 29th Street), with shows every Friday night in August and September at 11:30 pm . View the full schedule and get your tickets here.
METROPOLIS: Richie Altmanshofer, Tracy Bourke, Kevin Karpinski, Roy Kohl, Cindy Marsh, Mila Melosevic, Andy Spiker, Ona Vicente
Coach: Tracey Gordon
NOSFERATU: Carissa Byrne Hebert, Noah Friedman, Ann Herberger, Susan Ko, David M Lisuk, Mel Ridgway, Giridhar Sekar, Jon Stanley
Coach: Ty Portis
PANDORA'S BOX: Glorianne Cody, Shari Hazlett, Morah Hochstein, Janet Klein, Andy Lachman, Chris Lombardi, Ibanda Ruhumbika, Henry Seifter
Coach: Mary Johnson
Congrats to these new teams, and be sure to come check them out!