Q & A: Model Majority – "Asian American 101"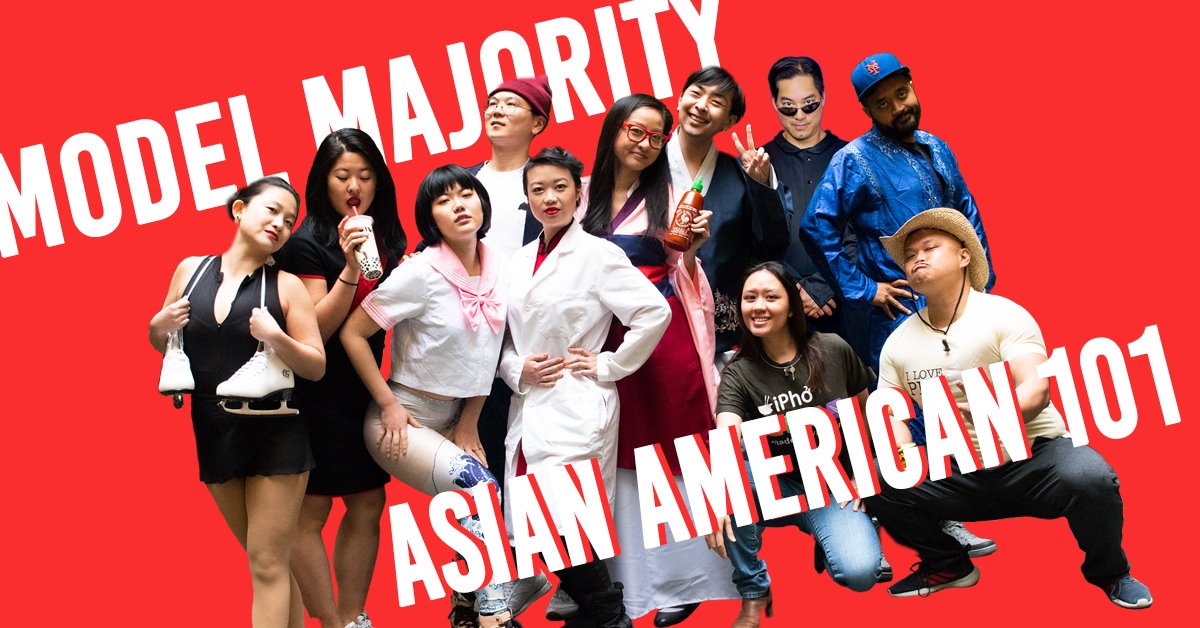 Celebration, Ideas, Interview, Interviews, Shows, Sketch, Uncategorized Friday May 24, 2019, 1:02pm - by admin
---
Model Majority (NYC's first all-Asian sketch comedy team) is celebrating Asian Pacific American Heritage Month by bringing their "SNL-style" sketch show to the Magnet Theater this Sunday, May 26. We sat down with director Veronica Dang to learn more about why they wanted to produce their show at Magnet Theater, what inspires their team throughout the creative process, and what you can expect to see this Sunday night!
Why did you want to bring "Asian American 101" to Magnet Theater?
Magnet is a supportive and diverse comedy community and several Model Majority members have taken classes at the Training Center and performed on sketch teams there.
Why does this show appeal to Asian and non-Asian audiences alike?
Our show appeals to people who like to laugh. Our team members are American who are also of Asian descent. We share common human experiences, like overbearing mothers and feeling like an outsider. We also make several references to American pop culture icons including Miley Cyrus, John Wick, and more.
What does working with an all Asian-American team allow you to do?
Working with a group of fellow Asian Americans, rather than being a sole token member, allows for a freedom of expression and creativity many of us have never experienced before. This also allows us to write sketches with multiple Asian characters. (Hello 'Crazy Rich Causasians' video!) Also, we make sure to have tasty food at all our meetings like all good Asian-Americans do.
Without giving away any spoilers, tell us about some of your favorite sketches - what can audiences look forward to seeing?
We have a wide variety of original comedy sketches. We can't narrow down to 2 since we love them all but if forced to can share that two sketches include the tale of John Wick's dog and the "real" history of Chinese food in America. And we have a big musical finale and free Asian/Asian American treats for the audience.
How do you develop your shows? Do you favor topical, political stuff or goofier cultural riffs?
We have a rotating cast of actors and writers who write and perform new and original sketches for each show in a month or less. Team members pitch/write anything they want. Then we workshop scripts before and during rehearsals. Then I choose a variety of sketches - ranging from current news items in the style of SNL Weekend Update to sketches with poop jokes - to make a well-rounded show for people with different comedy tastes. Since May is Asian Pacific American Heritage Month, we aimed to create sketches that focused on Asian-American history and culture.
How do you find inspiration? The 'Crazy Rich Caucasians' parody video reminds us of SNL-style casting sketches (which we love) - how did you film it?
Inspiration comes for our daily lives and what we see on TV and in movies. Crazy Rich Caucasians is definitely a reflection of our view of whitewashing in Hollywood.
We like to refer to our show as Asian SNL. 'Crazy Rich Caucasians' was born in our workshop process and directly inspired by SNL screen test videos. But we also love other sketch TV shows like Key and Peele, Portlandia and Inside Amy Schumer.
Since we have a very low production budget, we borrowed equipment and shot in my apartment. Luckily, since we have talented and experienced cast and crew members, filming was quick, easy, and a lot of fun.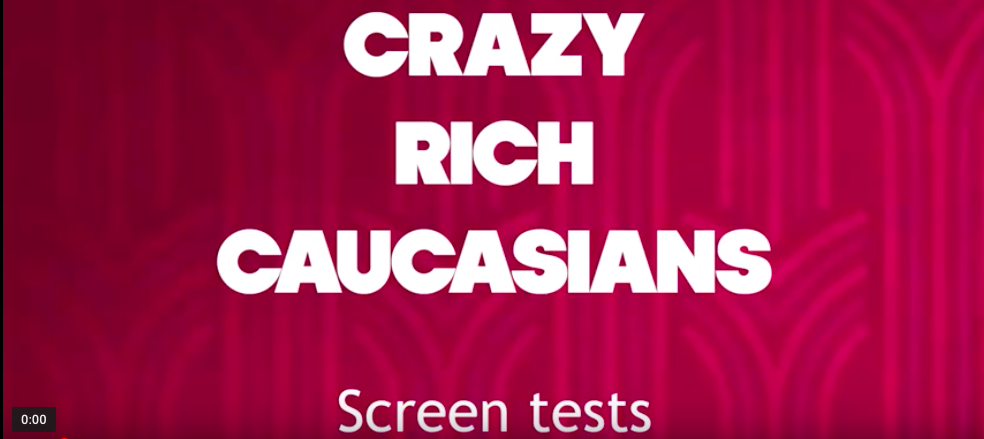 Model Majority has been featured in TimeOut New York's list of "Best Comedy Shows in NYC"; and cast members have been featured on Saturday Night Live, Comedy Central, Tracy Morgan's "The Last O.G.", Full Frontal with Samantha Bee, Blue Bloods, Step Up 3, Blacklist, Ray Donovan, and Law & Order: SVU. You can see "Asian American 101" this Sunday, May 26 at 9pm at the Magnet Theater.