Announcing Conservatory and Musical Circuit Teams!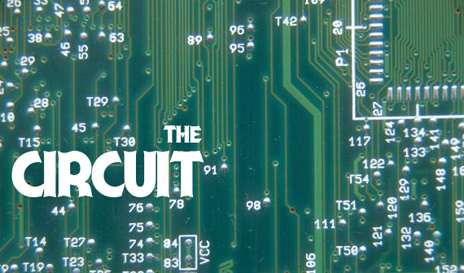 Shows, The Circuit, Uncategorized Thursday April 25, 2019, 5:57pm - by Magnet Theater
---
The Circuit is back for the Spring, and this round features so much improv goodness it can't be contained to just one night! From May 3 to June 15, come check out Conservatory Circuit on Friday nights and Musical Circuit on Saturday nights (no shows May 24-25).
Unless otherwise noted, all shows take place at 10 pm at the Magnet Training Center, 22 W 32nd St., 10th Floor. Musical Circuit shows in June will take place at 10:30 pm at the Magnet Theater, 254 W 29th St
The Conservatory Circuit (Friday nights at 10) features improv ensembles made up of Magnet students who have completed level 5 and beyond. These teams perform the classic long form improv structure, The Harold.
g2g:
Mare Berger
Vassileia Kazee
Susan Lerner
Peter Morris
Alex Novac
Anupa Otiv
Henry Seifter
Bobby Yu
Coach: Melissa Ulloa
hiiii:
Isamar Rosado Aponte
Rachael Cain
Tim Layman
Ben Hassey
Tierney Melia
Arthur Velwest
Bradley Weiner
Erin White
Coach: Jeff Wucher
jk:
Pam Debutts
Deepak Jayasimha
Portia Lundie
Arjun Pappajohn
Evelyn Peppas
Elizabeth Quinones
James Roberts
Harold Treen
Coach: Sarah Poirer
l8r:
Emily Dalton
Ben Koch
Allie Kroper
Catherine Mayell
Nicholas Phillips
Aaron Riesebeck
Nikolai Solonski
Ann Ziata
Coach: Brendan Goggins
The Musical Circuit (Saturday nights at 10 in May and 10:30 in June) features ensembles of students who have completed all three levels of the Magnet's musical improv program. These teams perform long form narrative musicals.
Allegro:
Sarah Brenner
Jeremy Chao
Marie Denny
Jennifer Peng
Aaron Singer
Nathan Tillis
Coach: David Barrera
Fortissimo:
Mary-Kate Colletta
Thomas Kim
Jenice Matias
Frances Simowitz
Elie Stav
Susan Widdicombe
Coach: Mark Canlas
Primo:
Bill Buttrick
Nicole Edine
John Foster
Charone Frankel
Ann Herberger
Julie McNamara
Coach: Natalie Sullivan