Getting to Know: Elsa Bermudez
Getting To Know Thursday January 31, 2019, 10:00am - by Magnet Theater
---
Welcome to Magnet's "Getting To Know" series! We're using our blog to highlight our fabulous performers and writers and we can't wait for you to meet them. Want to see them all? Click here.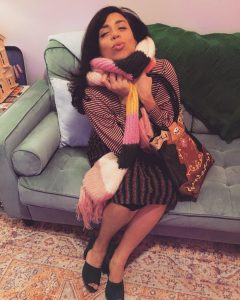 What's your name?
Elsa Bermudez. Yes, like Frozen.
Which team or show are you on?
Magnet house sketch team, Mama's Boy.
Where are you from?
Providence, RI/Fall River, MA.
How did you get into improv/sketch comedy?
I realized my love for comedy in middle school when I started watching the Amanda Show, All That, and Kenan and Kel. I wrote my first sketch with my friends for the school talent show when I was in 8th grade. We were all going to perform in it. I think the sketch was about people going to the doctor for weird ailments. I chickened out of performing and let my friends down, so the sketch was never put up. I was a weird, anxious kid and was made fun of sometimes so I didn't want the other kids to crush my comedy dreams in one night. Instead, I lip-synced to the beginning of Britney Spears' cover of "Satisfaction" as an introduction to my close friend who did a really cool dance number to the song. She did great. I was lame and unneeded. I didn't try sketch again until I moved to New York to pursue an MFA in fiction. I needed to see if comedy was something I could be good at.
How long have you been performing/writing?
On and off in my bedroom since middle school. For the public? I took some improv classes in 2014 but didn't seriously pursue performing and writing comedy until 2017.
Who in all the world would be your ideal scene or writing partner?
Julio Torres because his SNL sketches are some of my favorites of all time. I love seeing the world through his comedy and I feel a connection to humanity through his sketches. Or my young students. I teach creative writing so I'm constantly surrounded by creative little kids. Kids are just so funny and weird. I'm always getting ideas just by being around them.
Who would you most like to impersonate or write for?
I'd write for whatever Tina Fey or Fred Armisen are doing.
What makes you laugh the hardest?
Songs my girlfriend makes up for our dog and cats and live news fails.
Describe the soundtrack to your life!
My iTunes contains the weirdest collection of music. Scrolling through right now I'm like "who even am I?" I love nostalgic music, so 90's pop and R&B is very close to my heart. My mom would play Celine Dion and Elton John on the car ride to school every morning so my girlfriend has to deal with me trying to belt Celine and Elton when they come on via shuffle. In middle school I loved Destiny's Child and the Spice Girls. In high school I listened to Good Charlotte and Rancid. In college I listened to Radiohead and David Bowie and Miles Davis and Muse and Snow Patrol. I'm also into relaxing ambient music, Disney songs, and anything by RuPaul. I like music that's fun to dance to and music that makes me cry. The "A Star is Born" soundtrack! Movie soundtracks in general. I literally downloaded the gorgeous but creepy "It Follows" soundtrack. I just shuffle all my music all the time, so I'm always surprised by the random creepy songs that play from that album. I should remove it from my music library. I probably won't though. This past year my fav band has been Bomba Estereo. Listen to their albums!
What's something you'd ask when meeting someone for the first time?
"Do you have any pets? OMG do you have a picture?! LOOK AT MY DOG TOO ISN'T HE PERFECT?"
Where can we find you on a Saturday night?

Asleep somewhere. Asleep at the movies or falling asleep on a friend's couch or on my own couch or asleep on the subway. I fall asleep everywhere very easily. My friends make fun of me all the time. Being a human is exhausting. But if I'm not asleep, at home doing an art project or reading.
Are you good at following New Year's Resolutions?

I'm a Virgo, so I'm very much a New Year's resolutions person. I set them. I follow them. I usually complete them. They become part of my lifestyle. Or I try again the next year. I'm always thinking about the time I have left on earth, so I want to do as much as possible. I have less time now than when I started writing this answer. And even less now. It's annoying. I'm annoying. Thanks for taking some of your precious earth time to read these answers, whoever you are!
Be sure to catch Elsa Bermudez and Mama's Boy on Monday, February 4th at 7:30pm!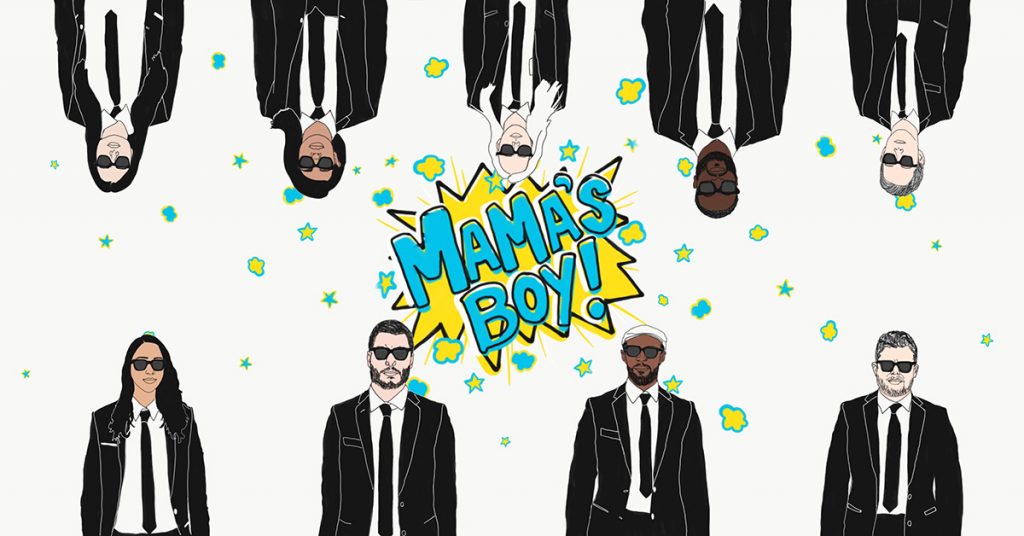 Tags:
comedy
,
comedy nyc
,
improv theater
,
Julio Torres
,
magnet
,
magnet theater
,
Mama's Boy
,
nyc
,
nyc comedy
,
sketch
,
SNL