Q&A: The Director's Series: The Festival with Eleanor Lewis
Interviews Thursday January 24, 2019, 10:00am - by Magnet Theater
---
The January Director's Series is The Festival, where a group of improvisers dive deep into intense theatrical and the audience dives deep into intense laughter. Here's creator Eleanor Lewis with a backstage pass to The Festival, every Thursday at 10pm!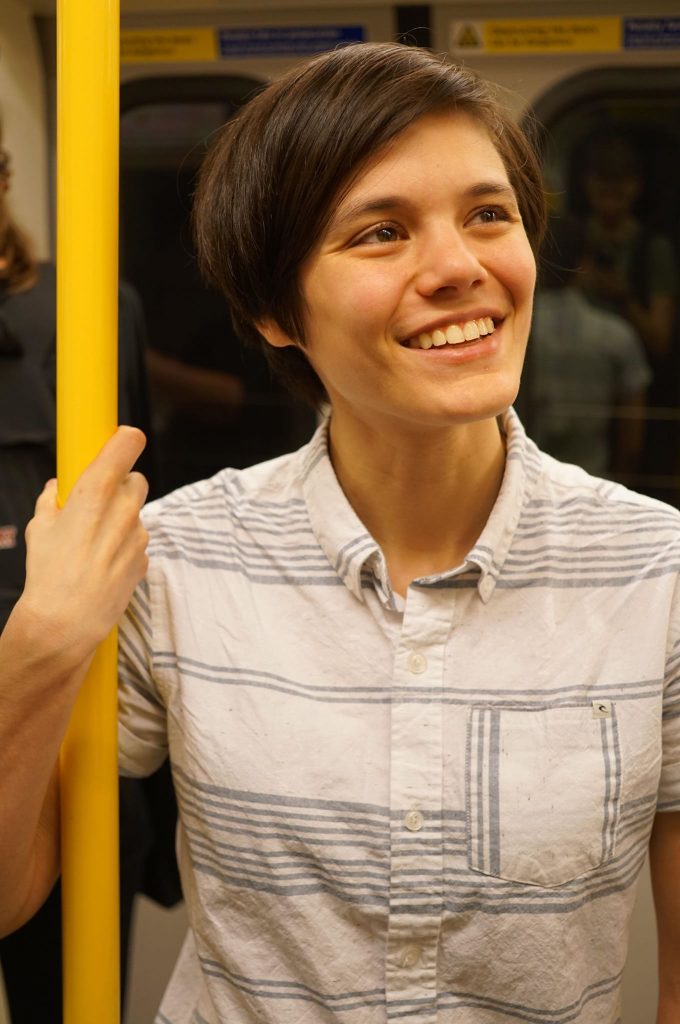 Tell us about your show!
The Festival presents a career retrospective of a brilliant playwright whose name we get at the beginning of the show. One person plays the playwright and introduces each short play, scene, poem, dramatic reading of an email exchange, parking ticket, or whatever else they can come up with. They get to toss out little tidbits for the rest of the cast to roll into their scenes, so you get this great blend of short-form goofiness and long-form scenework from an awesome group of people. Last week Tim Canty introduced a short play that was meant to be performed in the round and Jeff Wucher ended up performing a stirring monologue directly into a corner.
Who's in the cast?
Abby Russell, Janelle Bentley, Christian Paluck, Tim Canty, Jeff Wucher, Dennis Pacheco, Elena Skopetos, and Michael Stevens.
Frankly, I look at this list and have to remind myself that I didn't blackmail any of them except for Dennis. They were also active collaborators in piecing the form together and I'm very grateful for that!
How do we, the audience, get to explore the life of an imaginary person?
We don't look at their life as much as we get deep into their 'work,' so the playwright tells us about themselves and their story as a way to tell us about their plays. Maybe all their plays are sitting-room dramas and farces except for their one extravagant avant-garde silent dance piece which they wrote during the eighteen months daddy cut them off. Two weeks ago the playwright used to be a civil engineer, so we saw their analysis of a bridge's structure presented as dramatic monologues.
How does having the name of an imaginary author inform your conception of them?
It's the same as any suggestion - it sparks some quick associations which build out into a larger world, and serves as that "we promise, we're making this up" contract with the audience.
Do you attend a lot of play festivals in real life? What are some of your favorites?
I have never attended a play festival ever, I am uncultured trash - I just thought this would be the perfect vehicle to get that sweet, sweet blend of short-form and long-form sensibilities that I sit up late at night yearning for.
You've only got two more chances to see The Festival, each and every Thursday in January at 10pm!