Announcing the Fall 2018 Musical Megawatt Teams!
Congrats, Musical Improv, Musical Megawatt Monday October 1, 2018, 3:31pm - by Magnet Theater
---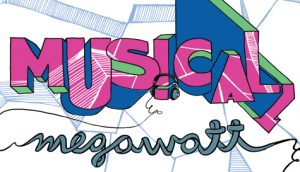 We are thrilled to announce the creation of two new Musical Megawatt teams! Catch these new teams in action this Tuesday, October 2nd at 7, 8, 9 and 10pm.
Names in bold are new to Musical Megawatt. Names with an asterisk* are returning to Musical Megawatt.
New Team Chumba
Chris Bell
Mark Canlas
Matt Frazier
Vanita Kumar
Veronica Lowry*
Blake Rogers
Erin Wagner
New Team Wamba
Beth Bowman
Ashley Campana
Aryn Cristobal
Tracey Gordon
Cheryl Horne
Shannon Krowicki
Morgan Przekurat
Winston and Wonderland are also getting new members. Their lineups are below, with new additions in italics.
Winston
David Barrera
Amy Charowsky
Collin Gossel
Audrey Mattaino
Amanda Mayer
Adam Payne
Matt Radlow
Wonderland
Kathleen Armenti
Nikita Burdein
Camber Carpenter
Jennette Cronk*
Harry Marker
Eric Tang
Alex Tracy