Q&A: So Help Me ABEEDO with Matt Abedi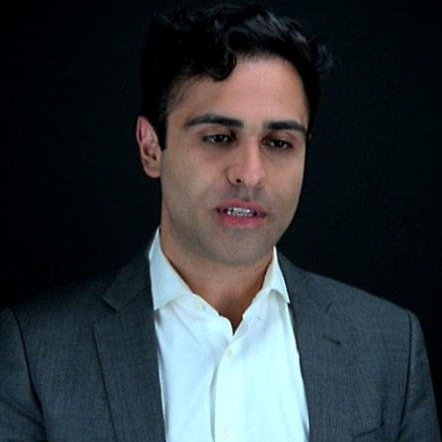 Interviews Wednesday September 12, 2018, 2:40pm - by Magnet Theater
---
While we perform musical improv at Magnet multiple times a week, it's not often we get a hip-hop album release party on our stage. This Saturday, however, we welcome a new show from Matt Abedi (The Executives, SCOUT) called "So Help Me ABEEBO - EP Release Party" and we know it's gonna bring the house down. We chat with Abedi about the show and his hip-hop alter-ego, Abeedo, in this interview. Catch the show this Saturday, 9/15, at 10:30 pm.
Who is ABEEDO? Where's he from, what's his deal?
Rap has always been a part of my DNA, growing up in Southwest Houston. Several years ago, when I first got interested in being a rapper myself (with some encouragement from local producer Corporal Fuzzynuts and Seattle-based rapper Brian is Ze), I practiced freestyling at home. And I came up with the name "Abeedo" reaching for a rhyme while practicing. It was something like:
Who is that regal

Off a half bottle of Titos?

Young ABEEDO in a peacoat

Uhh...that's my alter-ego
I scribbled it down and thought it was funny and sincere. It felt like a Hip-Hop makeover for my last name. And, over the years, while I developed the character "Abeedo" it felt like a touchstone. Anxious. Self-aware. Overthought. Sincere. Out of place.
The best way I can put ABEEDO's deal is—ever feel awkward wearing something cool?
How would you define ABEEDO's particular genre of rap?
Joke-Heavy Nerd Rap.
And I cannot emphasize this enough. ABEEDO is not a parody. The songs are not jokes. This isn't Lonely Island. The jokes are the kind you'd find in any rap record, but with Abeedo's spin. Stuff like:
I'm busy listening to Amnesiac— my personal aphrodisiac

Is Asking Jeeves where Young Jeezy at
I can't tell you how many people were surprised I wasn't rapping about my mom's killer spaghetti or shrinkage at a birthday party or something. I sound more frustrated than I actually am. But a lot of people were surprised I was trying my best to produce genuine rap. And that's been a surprising and fun development in itself too.
Who are ABEEDO's greatest influences?
Kool AD. Heems. Childish Gambino. Doom. Lil' Wayne. Drake. A$AP Ferg. Kendrick Lamar. Eminem. The list is endless. You can catch me breaking down a verse into its syllables. One of my favorite lines right now comes from Lou the Human:
Flow is so ungodly but God loves ugly so I smile more

I hope they hate me at the Grammys like I'm Macklemore
The title of his first album is "So Help Me ABEEDO"--are we to infer that Abeedo considers himself godlike?
Right? Yeah. This is a theme that tickles my brain. The next Abeedo project is already titled ABEEDO Knows. So, I plan on keeping up that line of thinking.
For me, these titles come with a wink. What rapper doesn't think they're a God? Probably ABEEDO—even if he says otherwise. He's just too self-aware not to back track.
Is there anything else the audience should know before attending?
You'll see sketch and characters done by my friends Kyle Levenick, Sarah Cassell, John Graham, and Amanda Rothman. That'll be in addition to the entire So Help Me ABEEDO EP. I wanted this party/show to be like a concept album—except the sketches and music are staged.
After, we're going to Haymaker's BABY!
-----------------------------------------------------------
Don't miss "So Help Me ABEEDO - An EP Release Party" this Saturday, 9/15, at 10:30 pm!!!