Getting to Know: Jeff Wucher
Getting To Know Thursday August 16, 2018, 9:30am - by Magnet Theater
---
Welcome to Magnet's "Getting To Know" series! We're using our blog to highlight our fabulous performers and writers and we can't wait for you to meet them. Want to see them all? Click here.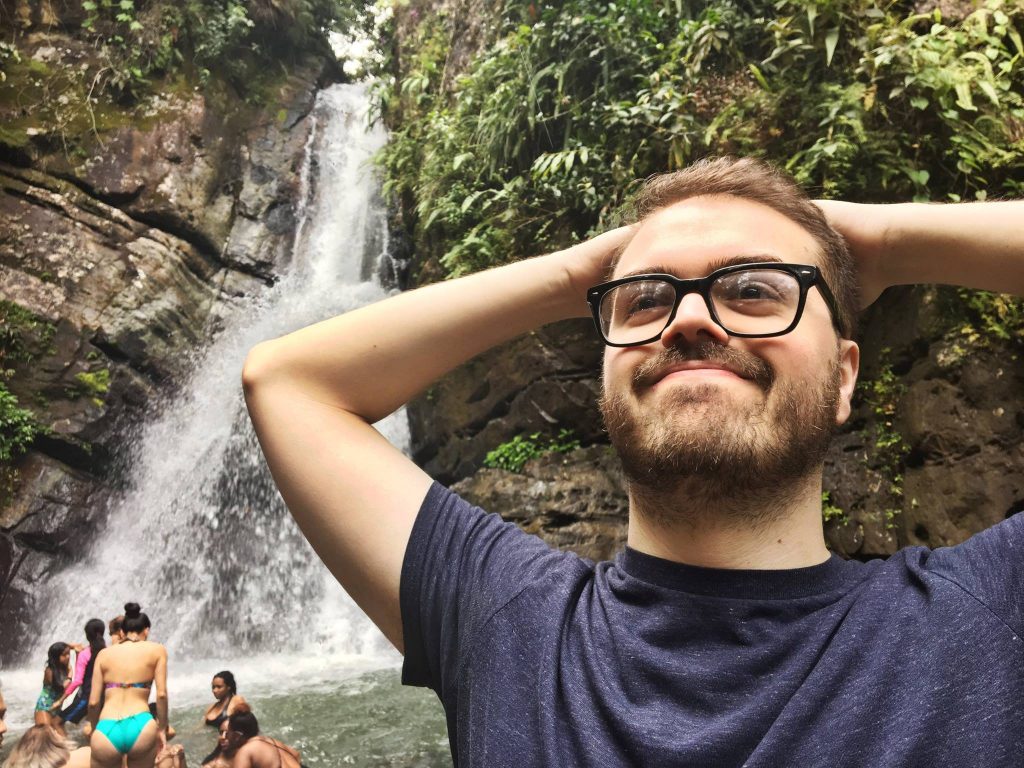 What's your name?
Jeff Wucher.
Which team or show are you on?
Where are you from?
The South Hills of Pittsburgh, PA.
How did you get into improv/sketch comedy?
Hulu happened at an opportune time in my life, and gave me access to Late Night with Conan O'Brien clips in high school. When I got to college there was a sketch team and an improv team. I joined the sketch team because improv seemed terrifying, even though that was what I always wanted to do. I finally got around to taking a class 3 years later.
How long have you been performing/writing?
On and off for the better part of forever, but been making a real go at it these past 4 years.
Who in all the world would be your ideal scene or writing partner?
Working with Mike Schur would be a dream come to life.
Who would you most like to impersonate or write for?
I think it'd be very fun to write for a celebrity playing themselves against type i.e. Tom Hanks playing Tom Hanks as just the biggest jerk you could imagine.
What makes you laugh the hardest?
The fake TV shows in George Saunders stories, or a really solid Vine compilation.
Describe the soundtrack to your life!
Fast and loud punk gets me around town, but my life is lived in rooms playing synth-pop and indie rock.
What's something you'd ask when meeting someone for the first time?
What's the last thing you were excited about?
Where can we find you on a Saturday night?
Dang, I'm probably playing a new video game or catching a movie.
How important is exposed brick to you?