Q&A: Déjà View with Lanee' Sanders
Interviews Wednesday August 8, 2018, 3:34pm - by Magnet Theater
---
If you love a good flashback Friday on the internet, you're gonna flip your lip for Déjà View, a new sketch comedy show from Lanee' Sanders, premiering this Friday, 8/10, at 7 PM. We threw some Bagel Bites in the oven, poured a couple glasses of Sunny D, and interviewed Lanee' about her brand new show that's stuck in the past.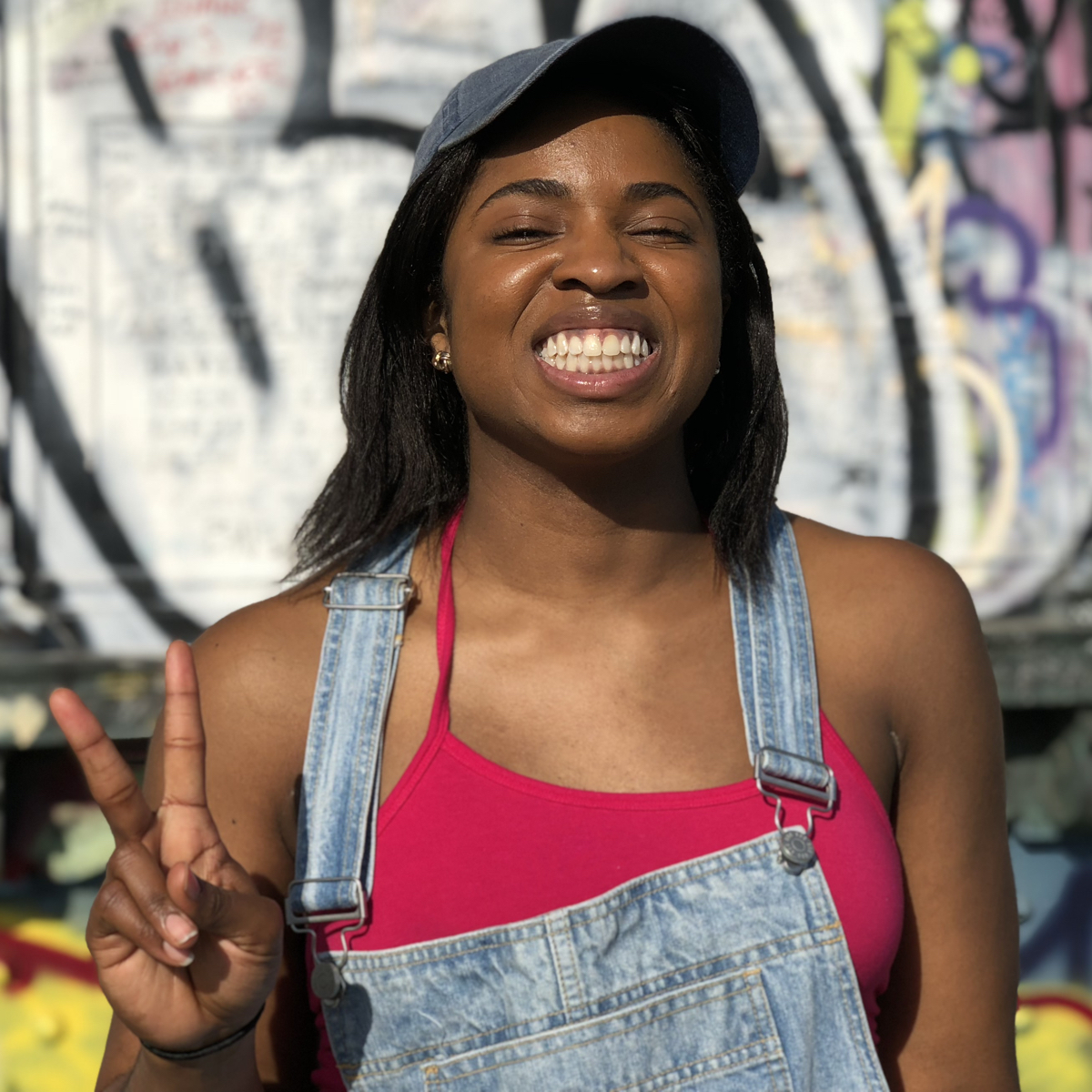 What is Déjà View?
Déjà View is a delightful array of sketch comedy born of my impressionable child brains and reexamined through my now VERY (please underline very) mature adult brains.
We were promised to be reminded of favorite childhood memories--are we talking Disney Channel? Nickelodeon? Or something else entirely?
As a youth, I could not remain faithful to one children's TV channel, and neither will this show. We got a little music, a little television, a little film. Everything you've ever wanted if you're a good person.
Déjà View--is that French?
Oh no way. This is definitely pretend French. Like my name. Sorry Mom, it's time someone called you out.
Who's taking us on this trip down Memory Lane?
Honestly, I don't know how I tricked these talented humans into being involved. Deja View stars: Amy Lynne Berger, Tessa Flannery, Olivia Luna, Justin Morgan, John Ross, Michael Stevens, and Leanne Velednitsky. And, the brilliant Nat Silverman is on board as director! LOOK AT THAT LIST! It's too much star power! Sorry THE SUN, we'll no longer be needing your services.
How high is the nostalgi-o-meter going to be running?
So high that if like Mary-Kate and Ashley Olsen just show up on the Millennium Falcon chewing bubblegum cigarettes complaining about Reaganomics, you should not be surprised.
----------------------------------------------------------------------------------------------------------------------