Harassment and Misconduct: Resources for Reporting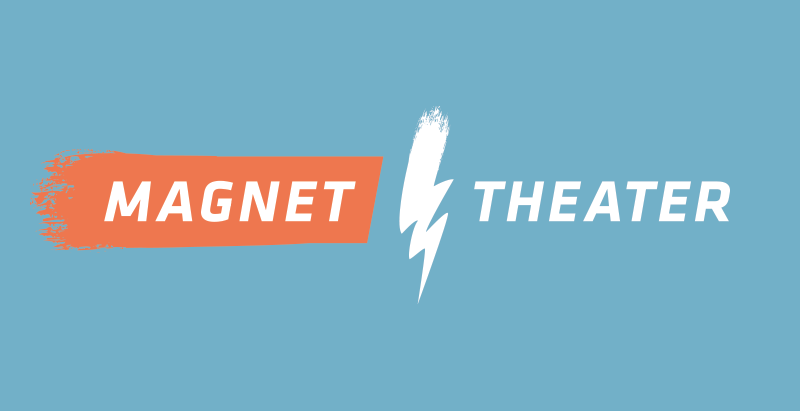 All About Wednesday June 6, 2018, 10:00am - by Magnet Theater
---
At our recent Sexual Harassment and Misconduct Panel last month, we reaffirmed our commitment to keeping Magnet a safe space for all members of our community. We want to make sure that our reporting process for complaints of harassment or misconduct are available to all students, performers, staff, and other members of the Magnet family.
Reporting Harassment/Misconduct
To report misconduct or harassment, you are invited to contact the School Director in the manner of your choosing, either via phone, email, or call the Training Center office at 212-244-2400.
Additionally there are other reporting options you may select based on your preference. You may speak with or email any Instructor, House Manager, Training Center Staff, Artistic Staff, or Sketch Director. All Magnet employees are trained to receive your report, and can explain the next steps and what to expect in terms of follow up. Magnet also maintains a growing list of resources and outside organizations to assist our community.
For more information, please see our misconduct policy or call or email the School Director who will be happy to answer any questions.
Further Resources:
The following organizations do valuable work to support victims of harassment and misconduct:
• NYC Anti-Violence Project (212) 714-1141
- Serves LGBTQ+ and HIV-Affected Communities
- TTY: (212) 714-1134
• Safe Horizon (212) 227-3000
- Serves victims of domestic violence, sexual violence, and other crimes
- Can help with placement in domestic violence shelter
- TDD: (866) 604-5350
• NYC Alliance Against Sexual Assault  (212) 514-7233 (Only M-F, 9am-5pm)
- Can offer short-term counseling
- Can offer accompaniment to police, hospitals, etc.
• Day One (800) 214-4150
- Serves victims of youth dating abuse and domestic sex trafficking
- www.dayoneny.org
- Text Line: (646) 535-3291
• Womankind (800) 656-4673
- Serves immigrant survivors of domestic violence, sexual violence, and trafficking
- Services available in over 18 languages
• 1 in 6
- Serves male survivors of child sexual abuse
- https://1in6.org
• RAINN (800) 656-4673
- Online 24/7 hotline (chat-based hotline, does not collect IP Addresses)
- www.rainn.org
Community-Specific Resources:
• SAKHI for South Asian Women (212) 868-6741
• Korean American Family Service Center: (718) 460-3800
• Sauti Yetu Center for African Women
- French-speaking advocates available
- http://www.nycservice.org/organizations/index.php?org_id=2551
• Voces Latinas: (718) 593-4528 (not a hotline)
• VIP—Violence Intervention Program Mujeres (800) 664-5880
• Arab American Association of NY (718) 745-3523 (not a hotline)
Other Resources:
• National Suicide Prevention Hotline (800) 273-8255
• Know Your IX Toolkit (informing students of their Title IX Rights)
- http://knowyourix.org/title-ix/title-ix-and-immigration/
Reporting Resources:
• NYPD Special Victims Division (646) 610-7272
(For cases of sexual assault and harassment, you will always be better served contacting the police in this manner over calling 911. Of course, please call 911 in the event of an emergency.)
Tags:
1 in 6
,
Arab American Association of NY
,
Day One
,
Know Your IX
,
Korean American Family Service Center
,
magnet theater training center
,
National Suicide Prevention Hotline
,
NYC Alliance Against Sexual Assault
,
NYC Anti-Violence Project
,
RAINN
,
reporting
,
resources
,
Safe Horizon
,
SAKHI
,
Sauti Yetu Center
,
school director
,
training center
,
Voces Latinas
,
Womankind