Q&A: The Magnet Musical Improv All-Stars Spectacular! with Nikita Burdein
Interview Tuesday February 20, 2018, 10:00am - by admin
---
Ever wanted to dip your toe into the world of Musical Improv? There's no better place to start than The Magnet Musical Improv All-Stars Spectacular!, this Friday, Feb. 23 at 7! Creator and director Nikita Burdein illuminates the rollercoaster of fun (and music!) below.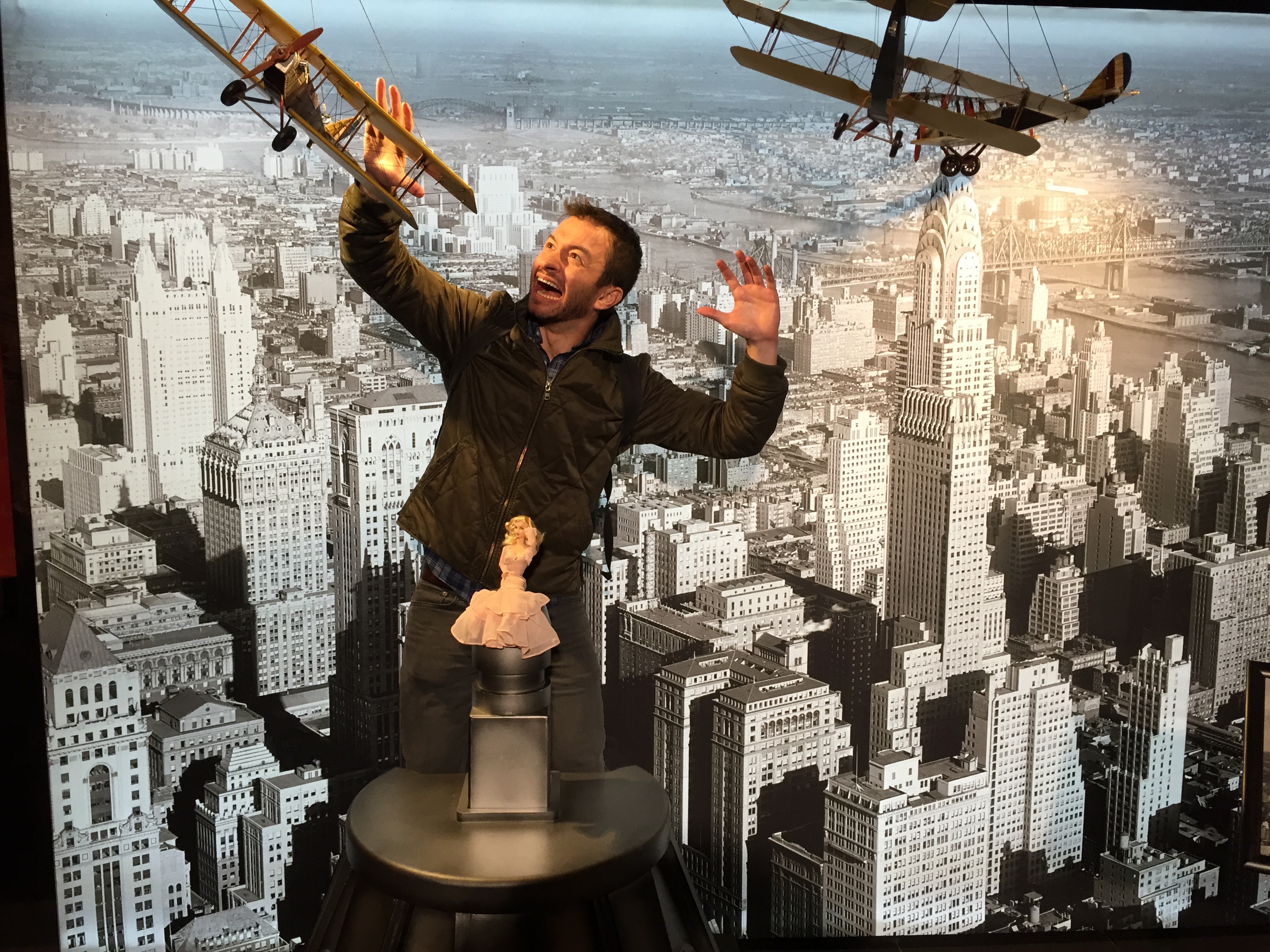 The Magnet has a really amazing Musical Improv program, and it's one you're heavily involved in. Tell us a little about your experience with musical 'prov at Magnet.
I first heard of and came to the Magnet Theater because of their Musical Improv Program. It was (and still is) the only theater that has one night a week dedicated exclusively to Musical Improv, complete with a full band, and I wanted to be a part of that. I got cast on Wonderland in 2013 and we are now the oldest Musical team at Magnet. Oh boy! I've also been lucky enough to do various other Musical Improv shows at the Magnet including The Made-Up Musical, and currently Premiere: The Improvised Musical on Fridays. I also teach Musical Improv Levels 1 and 2 at the Magnet! So I like it a lot.
I have met so many amazing people through the Magnet Musical Improv Program. They are so talented and have the best personalities and they all have Musical comedy in their heart and soul, so that's a great creative energy to be around.

This is a variety show! What can we look forward to seeing?
Variety is right. Every show will be different but there's a few staples to look for.
You'll see a one night only mash-up cast perform a long-form fully improvised narrative musical. But before they do that, they will play short form games, perform musical sketches and characters, share videos they've made, and sing all sorts of types of songs, some improvised and some not. The cast is always changing and each new cast is encouraged to bring something they are excited about sharing with the world, whether its a video, sketch, song, or whatever else.
Can you share a highlight from the first show?
There were too many to name just one. I think seeing this nine people cast collaborate together as amazingly as they did for the first time ever on stage was a definite highlight. Balancing a nine person cast in a narrative is not easy (our Tuesday teams have a maximum of seven people), but they made it look effortless because they are all-stars.
What inspired you to create the Spectacular?
I was amazed by the amount of talent we had performing every Tuesday and wanted to showcase them, their musical improv skills, but also their other creative endeavors; Video Work, Original Songs, Characters. People were doing interesting things and I thought it'd be fun to put them all together.
Then I really enjoy those mashup improv shows that crop up every holiday season, where they put people from various teams onto one super-team, and said let's do that too.
Then I wanted it to have a little more audience engagement so there's a short form game in the show.
Then I put other things in the show that I love, like "Solo Spot Songs" and "having a host" and "an element of surprise for the cast."
Finally, I wanted the audience to get to know the performers in a different way than a long-form piece alone allows. So that's part of it too. The audience will get to know these players and then they'll see them perform an amazing Musical Improv Long-form Narrative.
If you don't know much about musical improv, can you still enjoy the show?
Yes. We will have a host who will introduce each act so no one will be lost. There's singing and dancing. If you hate singing and dancing, there's comedy. If you don't like any of those three things, then it's not for you.
We've heard a scandalous rumor that the name of show may be changing soon.
Yes. The Magnet Musical Improv All-Stars Spectacular is getting a new name. I think it will be revealed at our next show. Something a little peppier, although I do love how descriptive this first title was.
---
Be dazzled and/or bedazzled at The Magnet Musical Improv All-Stars Spectacular! on Friday, February 23 at 7:00 at Magnet!