Q&A: Character Bash Duo Show with Elena Skopetos & Ari Miller
Interview Wednesday February 14, 2018, 8:00am - by admin
---
What's more fun than your average Character Bash? Why, the Character Bash: Duo Show, of course! Double the comedians, double the characters, double the fun! Elena Skopetos and Ari Miller talk shop with us below. Reserve tickets for the show, Friday, February 16 at 7:00!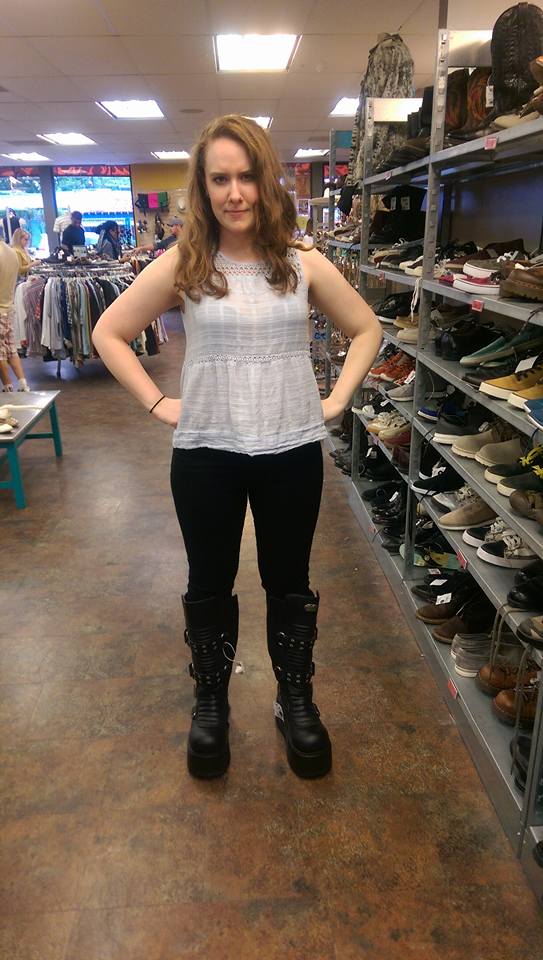 What's special about improvising from true stories?
The audience gets to know the people who are creating the show they're watching. I think it's more intimate. There's less pressure to create a perfect comedy product when you can step out of a scene at any given moment and talk directly to the audience to let them know what you think about what's going on.
What happens in Character Bash? Is the Duo Show any different?
Character Bash is a showcase of some of the best writers and performers in NYC doing solo character monologues for the first time FOR YOU! But backstage the magic really happens as the show starts and the cast gathers to compare crock pot recipes. MmmMMmm baby, daddy loves crock pot. Each month we have a theme and this month we're doing something pretty special: we're performing a DUO SHOW! We've asked some amazing comedians to ask ANOTHER amazing comedian to perform with them. Let's do that math real quick: one cast of amazing comedians + the cast of amazing comedians they've asked to join = DOUBLE the crock pot recipes! HELL YEAH!
What does performing as a character duo allow you to do that performing alone doesn't?
Duos can be a lot of fun! Mostly because while we're all lone wolf comedians, sometimes we like to pretend to be big happy dogs and big happy dogs like performing with friends! But big happy dogs also do not have the patience of lone hunter wolves and obviously we're very patient vis a vis our interest crock pots, so at the end of the day, wolves we be! It's also nice to have someone to play off of on stage and brainstorm with in the writers room. My writers room smells like a nice spicy curry.
How do you go about creating a character that is unique and memorable?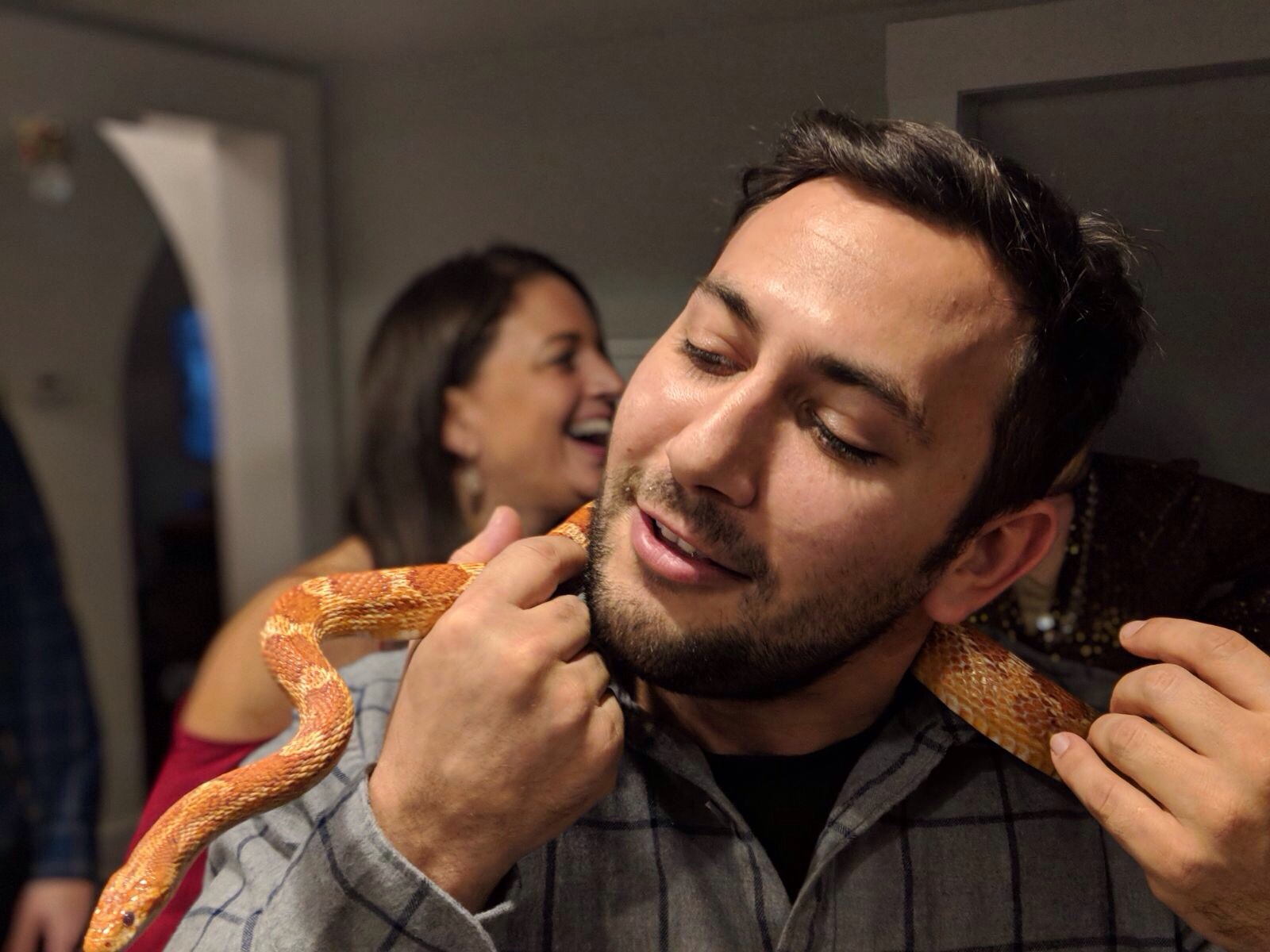 Creating a memorable character is legitimately hard, unlike the ease and simplicity of slow cookers. I tend to think you don't aim to create a memorable character, you aim to have a fun bit. If the bit is fun enough than people will remember and if not, who cares? Either way Daddy's getting some sweet, slow stewed beets and potatoes after his monologue. Ding dong! Who's at the door? Why it's a hot bowl of crock, my dear brother!
If you could form a duo with any comedian/character out there, who would it be?
If we could form a duo with any comedian it would imply that both Elena and Ari Have fused into a single entity. A super comedian. And while our power is to be sooooo funny, our weakness is our grotesque, hideous and mangled physique. So A) we'd have to do a lot of voice over. And B) I don't know, Catdog? The point is we love characsgstetrtre bshhh. Sorry that sounded weird. My mouth was full of SOME HOT HOT CROCK POT BABYYYYYYYYYYYYYY!
Elena - What's the stupidest thing about Ari?
The stupidest thing Ari Ever did was that one time he dropped out of Harvard to buy a bird.
---
Team up with Character Bash Duo Show on Friday, February 16 at 7:00 at Magnet!