Getting To Know: Ellen Matthews
Getting To Know Thursday January 25, 2018, 10:00am - by admin
---
Welcome to Magnet's "Getting To Know" series! We're using our blog to highlight our fabulous performers and writers and we can't wait for you to meet them. Want to see them all? Click here.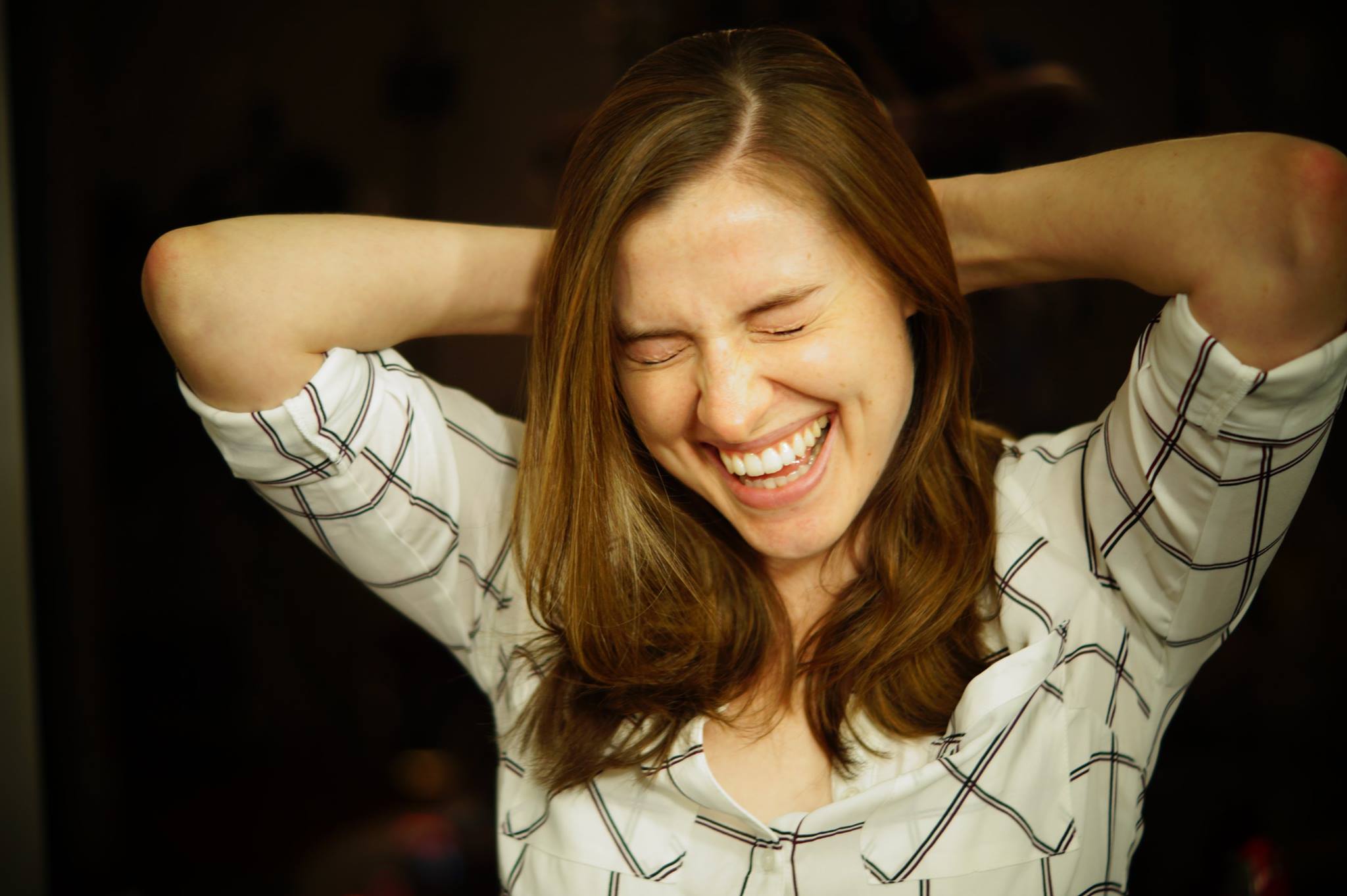 What's your name?
Ellen Matthews.
Which team or show are you on?
She Wolf (Megawatt).
Where are you from?
Western Massachusetts.
How did you get into improv/sketch comedy?
I always took advantage of school projects where I had the option to perform a "skit" or "video" as my presentation. When I went to college, I wanted to continue to be creative, but I really did not want to do improv. I didn't think I could think that quickly on my feet. I eventually discovered a sketch comedy troupe (Sketch 22 at UMass Amherst) which was perfect for me. After college, I moved to New York and took a sketch writing class at UCB, but I found that I couldn't keep up with the time-consuming writing while maintaining my full time job. Knowing that I needed to continue to create and collaborate in some way, my friend convinced me to take an improv class at UCB which was being taught by Shannon O'Neill. From then on, I started to fall in love with improv. I had always been a writer and performer, and I loved how improv let me do both at the same time, in a collaborative way. When I discovered Magnet Theater in 2016, I felt for the first time the most comfortable I had ever felt doing improv. The teachers, the community, and the open-minded curriculum and style made me feel very much at home.
How long have you been performing/writing?
Always.
Who in all the world would be your ideal scene or writing partner?
Writing partner: My friend Danielle Soto. We were writing partners in college. She is now a standup comedian in LA - check her out! A great writing partner sparks ideas from you that you would never have on your own, and makes you laugh A LOT. Scene partner: Anyone who is committed. The worst feeling in improv isn't not getting laughs, it having your partner bail on you. I still to this day remember people who have bailed on me simply in class scenes, not even at a show, and I still can't let it go...That's why we always must remind each other: "Got your back!"
Who would you most like to impersonate or write for?
I would love to impersonate Kate McKinnon, she's very expressive when she acts or even talks in an interview, which I can relate to. I remember an audience member coming up to me after a show and saying "you have awesome facial expressions!", which I took as a huge compliment.
What makes you laugh the hardest?
Being silly and physical comedy. Don't get me wrong - I respect clever, satirical, pointed comedy, but I could watch something like The Daily Show without ever laughing out loud. It doesn't mean I don't find the material funny, I do! It's just that I can control my laughter. However, if someone farts in a meeting, I will not be able to control my laughter... If someone slips and makes a funny cry noise, I will not be able to control my laughter... One time at She Wolf practice, our coach Rick Andrews dropped his glasses off his face. He tried to catch them several times in the air, before they took the longest fall to the ground. I had to curl up in my chair because my stomach hurt so bad from laughing at this truly beautiful and genuine moment. I think I laugh hardest when the person is being real, and is actually not trying to be funny.
Describe the soundtrack to your life!
Lilith Fair.
What's something you'd ask when meeting someone for the first time?
I'm always curious to know what TV shows people like to watch. I find that it can tell me a lot about their personality.
Where can we find you on a Saturday night?
Out to dinner, but back in time to watch Saturday Night Live.
What's your spirit toothbrush and/or paste?
My spirit toothbrush is a Sonicare because it's gentle and soothing on my gums. My dentists yells at me for brushing too hard and hurting my gums. Thank you Sonicare!
Tags:
comedian
,
comedy
,
Ellen Matthews
,
Improv
,
interview
,
magnet
,
magnet theater
,
massachusetts
,
megawatt
,
new york
,
new york city
,
nyc
,
profile
,
She Wolf