Q&A: "The Magnet Musical Sketch Show" with Lane Kwederis
Interview Monday January 15, 2018, 3:49pm - by admin
---
If you love a good musical number, you will be OVERWHELMED WITH JOY seeing The Magnet Musical Sketch Show on January 19th! For a behind the scenes look, we spoke with Lane Kwederis, a superstar performer for Public Pool and The Executives, and the director of this awesome new show.
What comes first, the sketches or the music?
Pretty much all of the sketches in this show are song parodies. That means that they all use music that already exists but with new lyrics. The music definitely came first (since it was written by another human ahead of time) but the writers came up with their ideas for the sketch and either selected a song that would be perfect for their idea or the song itself inspired them.
Are the sketches for this show written first, or devised through musical improv?
All of the sketches were written first by Liz Haag, Sara Kalkstein, Michael Delisle, Michael McLarnon, and Matt Alspaugh. Though we do have many amazing musical improvisers in the cast (Ali Reed, Amy Charowsky, Alexis Field, Gina Cucci, Brian Hansbury, Brian Rodriguez, Brendan Goggins, and Michael Delisle) there weren't really any musical improv elements involved with the writing of the sketch. The cast's skills came in especially handy though when putting the sketches on their feet. The great thing about musical improvisers is that they can create awesome harmonies, funny bits, and even killer choreography right there on the spot. It was really great getting to blend the sketch world with the musical improv world. They go together really really well.
What is your all time favorite musical sketch?
Oh man. There are so many good ones to choose from! I would say one of my favorites was one I got to perform with The Executives. It's called "Dolores and the Secrettes" and it was written by Elena Skopetos. You can watch it here.
If you could cast any famous musician in this show, who would it be and what would you make them do?
I think it's time for Beyoncé to get on the Magnet stage and use her glorious voice to sing about her farty butt.
How can fans get involved in musical sketch comedy?
Write more musical sketches! They're so fun! Take a musical improv class! They're also so fun! The Magnet Musical Sketch Show will actually be paired with another musical sketch show too! The Executives will be performing a musical that will take place entirely in a Panera Bread so it will be a two for one deal on musical sketch shows!
---
Raise your voice for the Magnet Musical Sketch Show this Friday, January 19th at Magnet!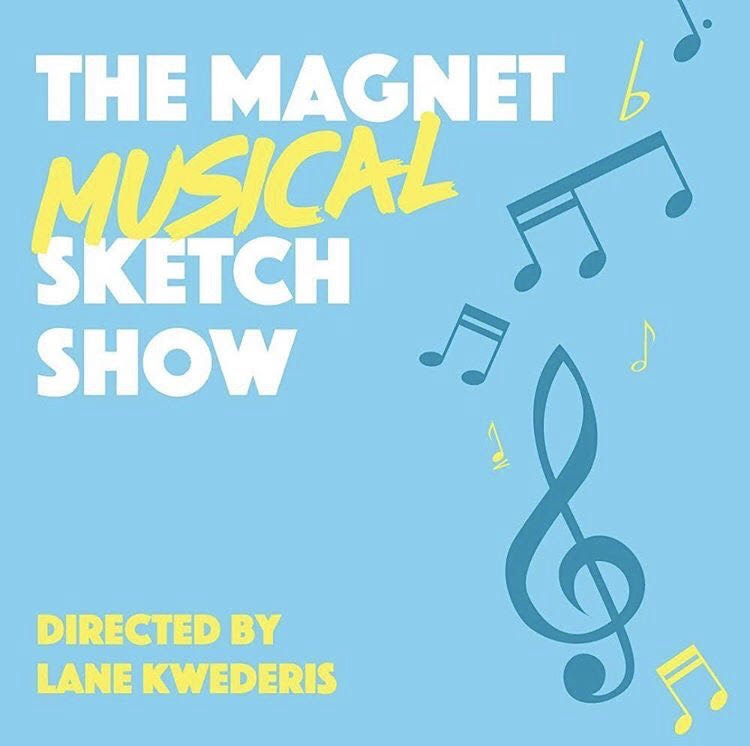 Tags:
Alexis Field
,
Ali Reed
,
Amy Charowsky
,
Beyonce
,
Brendan Goggins
,
Brian Hansbury
,
Brian Rodriguez
,
comedy
,
Elena Skopetos
,
Gina Cucci
,
Improv
,
interview
,
Lane Kwederis
,
Liz Haag
,
Magnet Musical Sketch Show
,
Matt Alspaugh
,
Michael Delisle
,
Michael McLarnon
,
musical comedy
,
musical theater
,
new york city
,
nyc
,
nyc comedy
,
Panera Bread
,
parodies
,
Public Pool
,
Sara Kalkstein
,
sketch comedy
,
The Executives